Roasted peppers and salami tart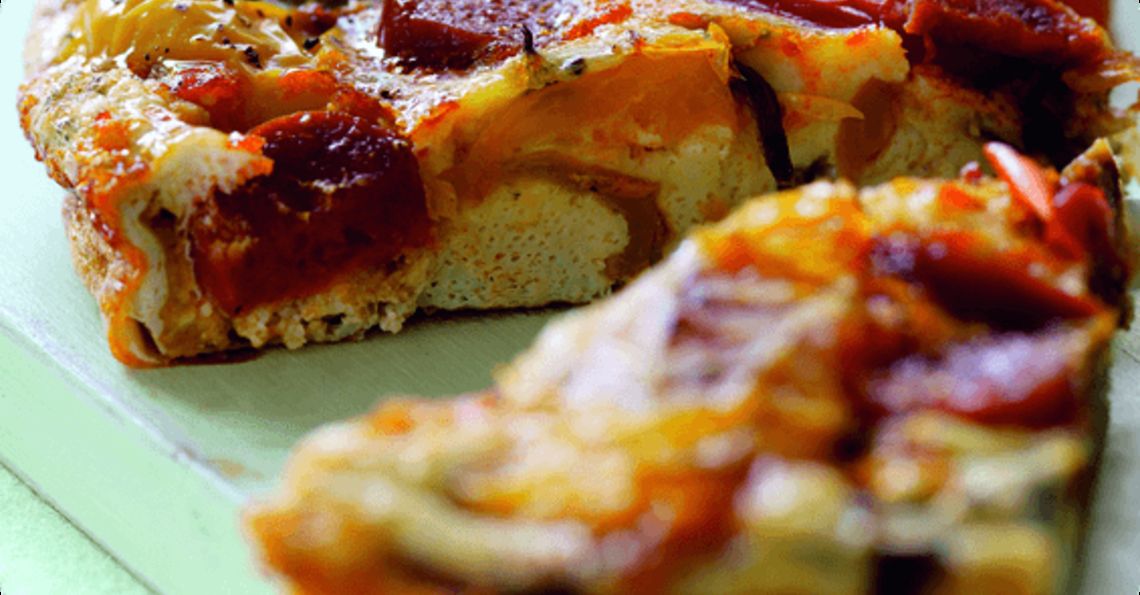 Serves: 6
Prep: 15 mins
Cook: 60 mins
This is a great recipe which can be enojyed as a light meal on its own or as part of a main meal.
Ingredients
For the pastry:
225g/8oz plain flour
pinch of salt
100g/4oz butter, diced
25g/1oz freshly grated Parmesan cheese
1 large British Lion egg
For the filling:
1 each red yellow and green pepper, deseeded and cut into chunks
1 red onion, sliced
2 tbsp olive oil
3 large British Lion eggs
300ml/1/2pt soured cream
salt and freshly ground black pepper
25g/1oz freshly grated Parmesan cheese
75g/3oz Italian salami, halved
25g/1oz pitted black olives
Method
Preheat the oven to 200C/Fan 180C/Gas Mark 6. Sift the flour and salt and place in a food processor, add the butter and blend until smooth. Add the cheese then the egg and 2-3 tbsp cold water. Blend again until a firm dough forms. Chill whilst you prepare the filling.
Place the peppers and onions in a roasting tin, drizzle over the oil and toss to mix. Roll out the pastry and use to line a 20cm/8in deep fluted flan tin. Line the pastry with baking paper and beans. Bake the pastry case and vegetables together for 15 mins. Remove the paper and beans and bake the pastry case for 5 mins more.
Beat the eggs and cream together with seasoning and stir in half the cheese. Arrange the roasted vegetables, salami and olives over the base of the pastry case. Pour over the egg mixture and scatter over remaining cheese.
Bake for 40-45 mins or until the centre is cooked and cover loosely with foil if the flan becomes too golden on top. Serve warm or cold in wedges.
Click on the stars to rate this recipe: