Savoury miso porridge with a poached egg and mushrooms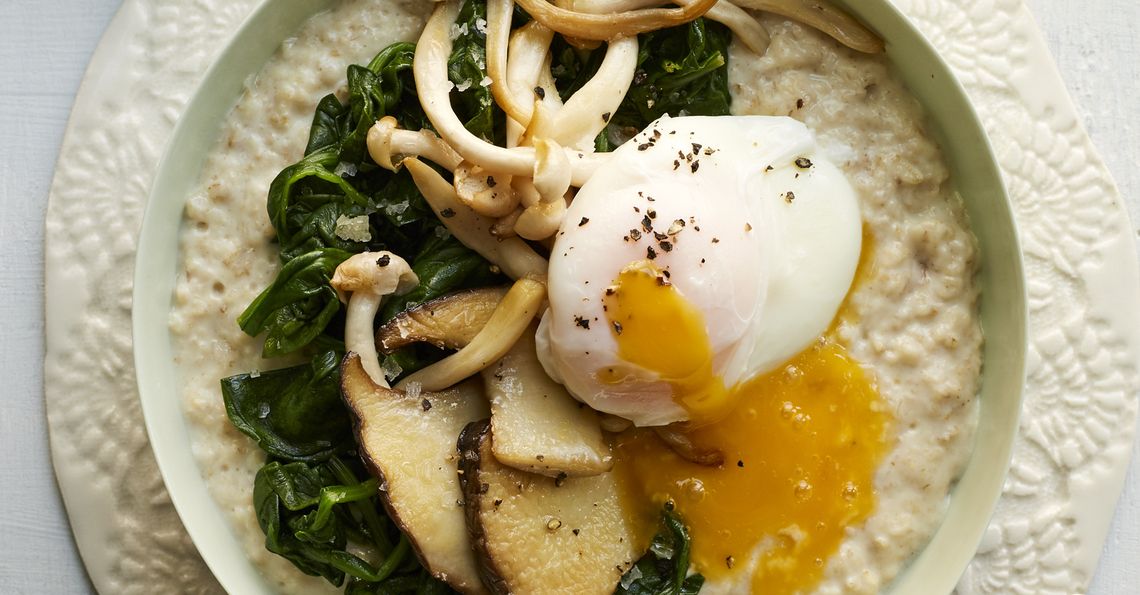 Serves: 1
Prep: 5 mins
Cook: 15 mins
Ingredients
Porridge
50g porridge oats
250ml water or milk
1 level teaspoon miso paste
1 level teaspoon of butter
Pinch of salt
Toppings
1 British Lion egg
Handful of mushrooms, sliced
Handful of spinach, washed
⅓ tbsp of olive oil
Pinch of salt and pepper
Method
Place the oats and water in a saucepan over a medium heat. Cook for approx 3-5 minutes until all of the liquid is absorbed. Stir in the salt, miso paste and butter.
White the oats are cooking, fry the mushrooms in a pan with olive oil for five minutes until golden and soft. Stir in the spinach and cook until wilted for approximately one minute. Season with salt and pepper.
Transfer to a bowl. Spoon the mushrooms and spinach on top.
To poach the egg, bring a saucepan of water to a rolling boil. Give the water a swirl with a spoon and crack the egg in. Allow the egg to cook for 3-5 minutes (depending on how firm you like your yolk).
Remove the egg with a slotted spoon and place on top of the porridge oats.
Nutritional information, per serving:

| Calories | Carbs | Protein | Fat | Saturates | Salt |
| --- | --- | --- | --- | --- | --- |
| 559 | 50.4g | 24.8g | 30.5g | 10.5g | 1.8g |
Click on the stars to rate this recipe: