Seafood and egg pasta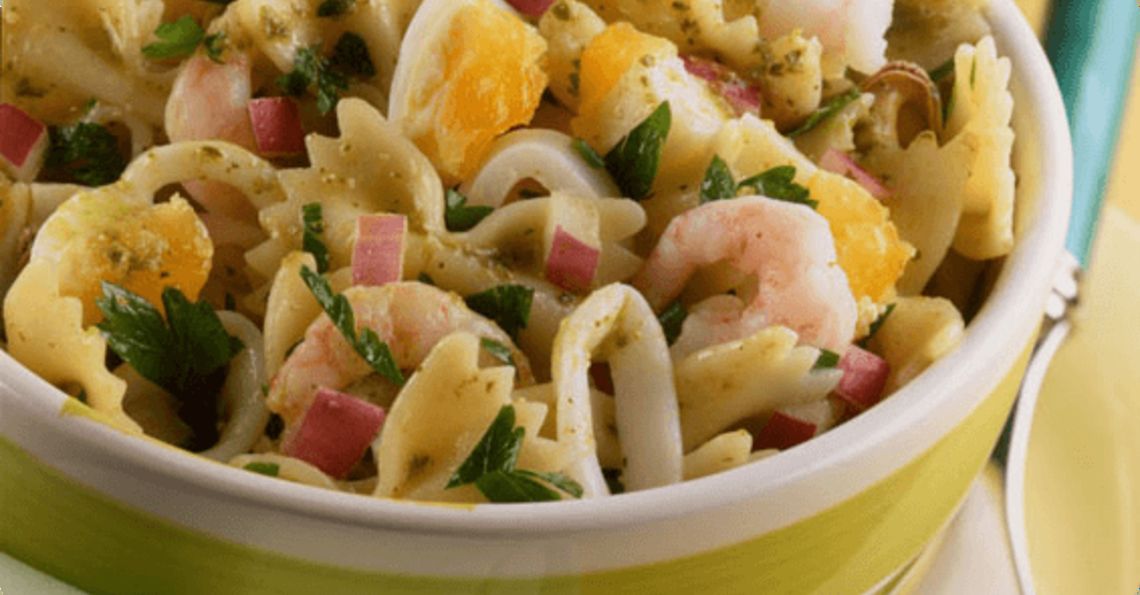 Serves: 4
Prep: 5 mins
Cook: 20 mins
A filling salad with a taste of the Mediterranean
Ingredients
175g (6oz) pasta bows
4 large British Lion eggs
6 tablespoons olive oil
3 tablespoons pesto sauce
2 tablespoons white wine vinegar
1 tablespoon lemon juice
1/2 teaspoon Dijon mustard
350g (12oz) mixed cooked shellfish, thawed if frozen
1 onion, chopped finely
salt and freshly ground black pepper
freshly chopped parsley, to garnish
Method
Cook the pasta for 8-10 minutes in boiling salted water, or until tender. Rinse in cold water and drain.
Put the eggs in a small pan, cover with cold water and bring to the boil. Boil for 7 minutes and then drain and rinse in cold water, tapping the shells all over. When cold, peel away the shells and quarter.
Place the oil, pesto sauce, white wine vinegar, lemon juice, mustard seasoning in a large bowl and whisk together with a fork.
Add the drained pasta, shellfish, eggs, and onion and gently mix. Serve in bowls, garnished with freshly chopped parsley.
Click on the stars to rate this recipe: