Smoked haddock and leek pancakes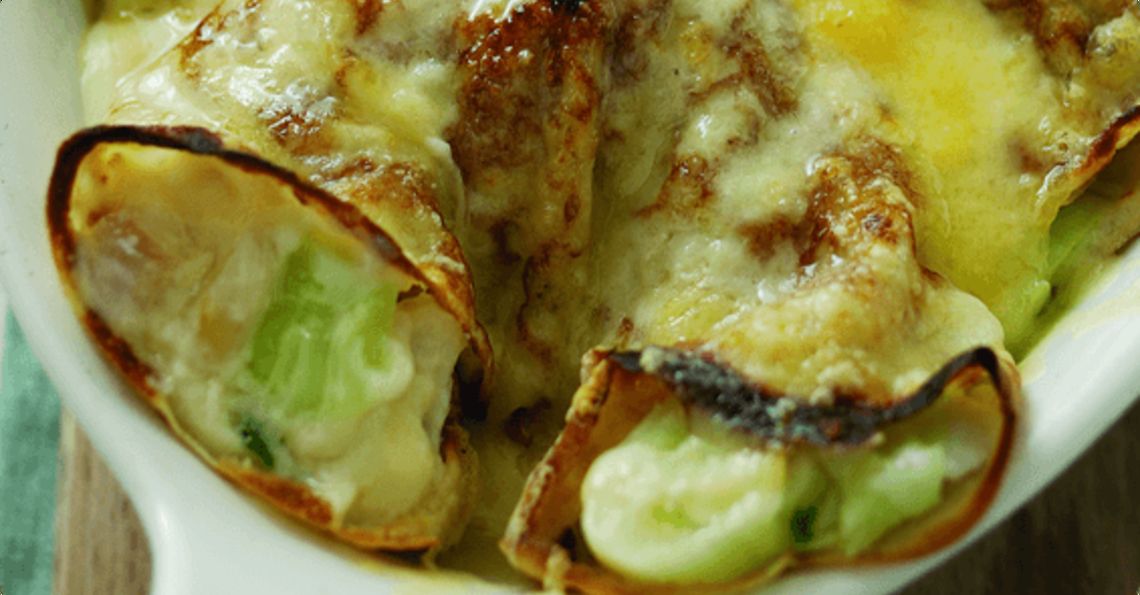 Serves: 4
Prep: 20 mins
Cook: 20 mins
Smoked haddock and leek pancakes
Ingredients
75g/3oz plain flour
pinch of salt
2 large British Lion eggs
150ml/1/4pt milk
a little oil for frying
For the filling:
2 small leeks, trimmed and sliced
350g/12oz smoked haddock fillet
450ml / 3/4 pt milk
50g/2oz butter
45ml/3tbsp plain flour
75g/3oz Cheddar cheese, grated
30ml/2tbsp chopped fresh parsley
salt and freshly ground black pepper
Method
Place the flour, salt and eggs in a large bowl with half the milk. Whisk until the mixture is lump free. Add the remaining milk and whisk again until smooth. If you prefer, place all the ingredients together in a food processor and blend until smooth. Pour the batter into a jug. It should be the consistency of single cream, add a little water if it seems too thick. The batter can be made in advance and chilled for up to 8 hours before use.
Heat a 20cm/8in diameter non-stick frying pan until hot, drizzle a little oil over the centre and wipe it around with a piece of kitchen paper. Pour a little of the batter into the pan and immediately tilt the pan to spread the batter thinly and evenly over the base. Cook for 2 mins or until the top is set and the base golden. Turn the pancake over with a spatula, or if you are feeling brave, flip the pancake!
Cook for a further 1-2 mins or until the other side is golden. Transfer to a plate and interleave with greaseproof paper, and keep warm in the oven. Use the batter and a little more oil to make a further 7-8 pancakes in the same way (depending upon thickness).
Make the filling: place the leeks, then the haddock skin side up in a medium pan, and pour over the milk. Cover and slowly bring to the boil. Simmer gently for 6-8mins or until the fish and leeks are tender. Strain the milk into a jug and reserve. Carefully remove the skin from the fish and break the flesh into flakes. Set aside the fish and leeks.
Return the milk to the rinsed out pan, add the butter and flour, then return to the heat and bring to the boil, whisking with a wire whisk until the mixture boils and thickens. Simmer for 1 min. Remove from the heat and stir in two thirds of the cheese and seasoning to taste.
Mix two thirds of the sauce with the parsley, fish and leeks. Divide the fish mix between 4 of the pancakes and roll each up to make a fat roll. Place in an ovenproof dish, bending slightly to fit. Pour the remaining sauce and cheese over the pancakes and pop under a hot grill until the top is crisp and bubbling. Serve hot.
Interleave the remaining pancakes with non-stick paper and once cold, store in the fridge. They can then be reheated in the microwave on High for 1½ -2 mins depending on the wattage of your microwave.
Click on the stars to rate this recipe: