Spinach, wild mushroom and cheese roulade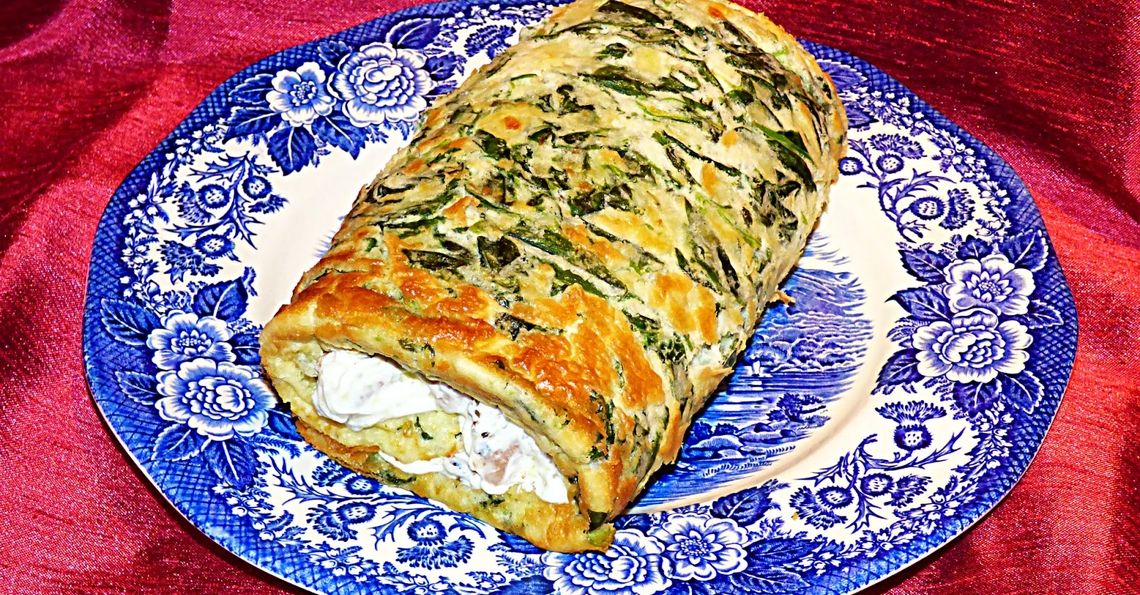 Serves: 4
Prep: 20 mins
Cook: 20 mins
Ingredients
100g wild mushrooms
2 tbsp olive oil
1 tbsp flat leaf parsley, finely chopped
A squeeze of lemon juice
100g spinach
2 British Lion eggs, separated
2 British Lion egg whites
60g self-raising flour
2 tbsp soured cream
80g hard cheese, grated
250g light soft cheese
Method
Clean the mushrooms and slice or break into smaller pieces. Fry them in olive oil for 5 minutes with the chopped flat leaf parsley, a squeeze of lemon juice and some sea salt. Put the mushrooms into a bowl and set aside.
Add the spinach into the frying pan and let it wilt, stirring for a few minutes. Remove from the heat and let it cool before mixing with two egg yolks, flour, grated hard cheese and 80g of soft cheese.
In a separate bowl, whisk four egg whites with an electric whisk. Once the egg whites get stiff fold them into the spinach and cheese mixture with 2 tbsp of soured cream.
Place a piece of foil into a brownie tin and spray with some of spray oil for easier removal after baking. Pour the eggy mix inside the tin.
Bake for 15 minutes at 180C.
Take out of the oven and cool slightly before peeling off the foil.
Mix the remaining soft cheese with the mushrooms and spread the mix over the baked omelette. Roll up carefully. Serve chilled and sliced.
Recipe courtesy of www.chezmaximka.blogspot.com
Click on the stars to rate this recipe: