Annabel Karmel's sunny side up bunnies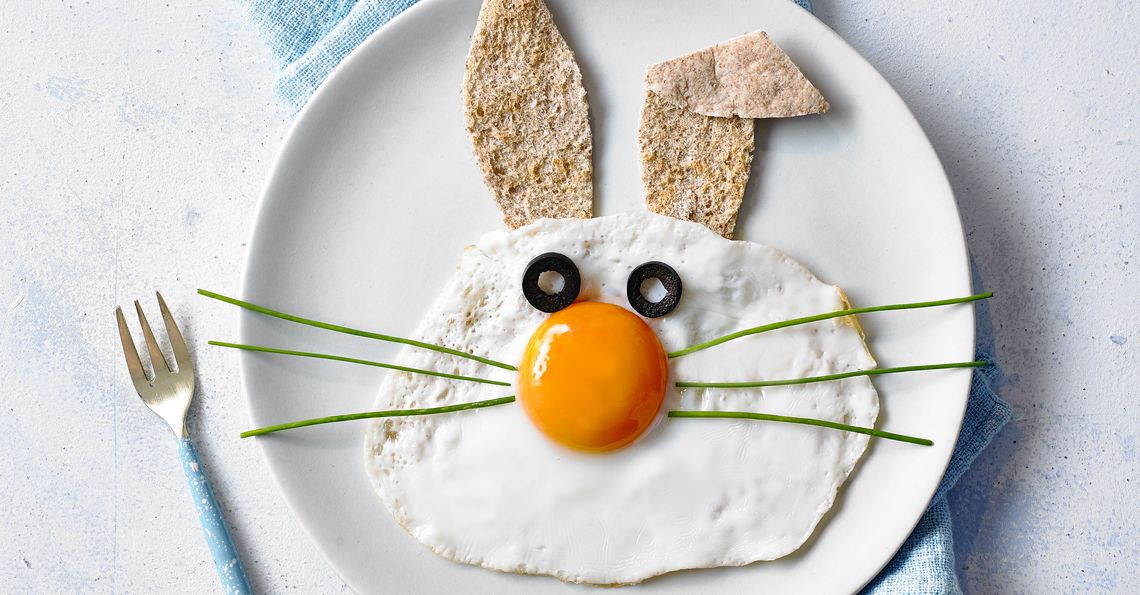 Serves: 1
Prep: 5 mins
Cook: 5 mins
Now here's a recipe to get your little bunnies hopping for their breakfast! This is such a simple but fun twist on a traditional breakfast favourite and a great way for toddlers to benefit from the high quality protein, vitamins and minerals in the egg. Suitable from around 12 months.
Ingredients
½ tsp olive oil
1 large British Lion egg
1 x mini wholemeal pitta (ears)
6 chives (whiskers)
1 olive, 2 thin slices (eyes)
Method
Slice the pitta bread in half through the middle and lightly toast in a toaster. Set aside.
Carefully break the egg into a small bowl.
Heat the oil in a small non-stick frying pan over a medium heat. Once the pan is fully heated, carefully pour in the egg, and let it cook until the whites are completely set but the yolks are still soft.
Remove immediately and place the sunny-side-up egg on a plate
Now add the pittas for ears, olives for eyes and chives for whiskers. Your bunny is ready to hop to the table.
Click on the stars to rate this recipe: