Welsh Caerphilly, leek and bacon cakes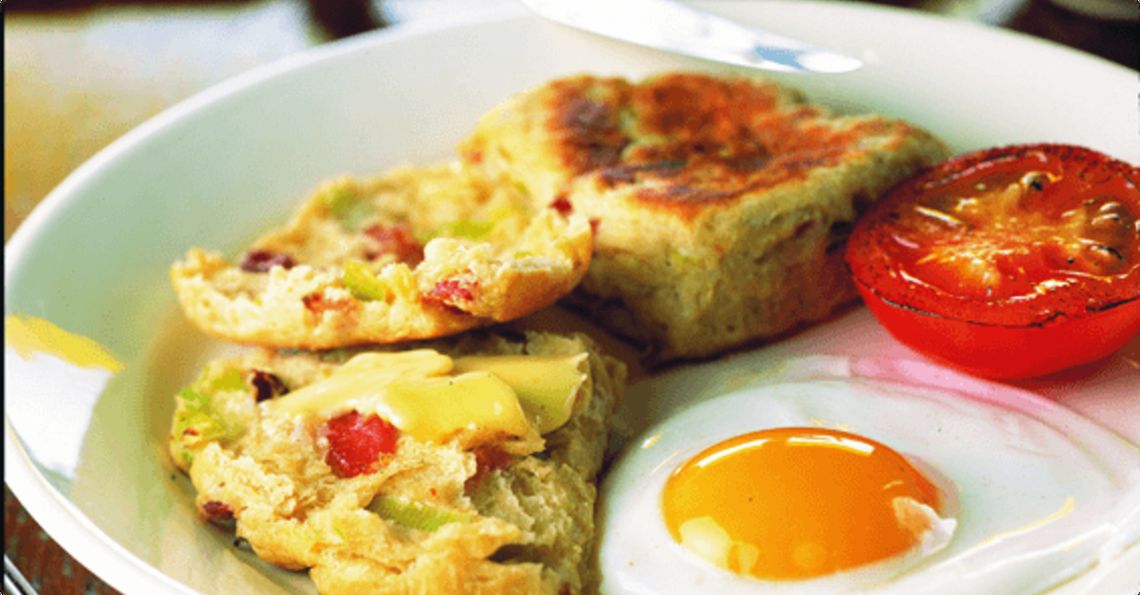 Serves: 4
Prep: 10 mins
Cook: 15 mins
A British recipe, using traditional Welsh ingredients for a delicious meal.
Ingredients
a little oil for frying
75g/3oz streaky bacon, chopped
1 leek, cleaned and chopped
225g/8oz plain flour
5ml/1tsp baking powder
pinch of salt
50g/2oz butter
50g/2oz Caerphilly cheese, crumbled
6 large British Lion eggs
Method
Preheat the oven to160C/350F/Gas Mark 4. Add a teaspoon of oil to a frying pan, add the bacon and cook for 3-4 mins or until pale golden. Add the leek and cook for a further 2 mins. Cool. Sift the flour, baking powder and salt into a large bowl and rub in the butter. Stir in the cheese and cooled leeks and bacon.
Beat two of the eggs and stir enough egg into the flour mixture, to make a soft dough. Lightly knead then cut in half. Roll each half out to a 13cm/5in round circle, then cut into quarters.
Place a griddle or heavy frying pan over a medium low heat, add four Welsh cakes at a time and cook for 4-5 mins or until the base is golden. Turn over and cook for a further 3-4 mins. Place on a baking sheet. Cook the remainder in the same way. Bake for 5 mins whilst you prepare the eggs.
Heat 30ml/2tbsp oil in a non-stick frying pan, crack in the remaining eggs and fry for 2-3 mins or until cooked to your liking. Split the warm Welsh cakes in half, spread with a little butter and top with a fried egg.
Click on the stars to rate this recipe: