Omelette Cooking Guide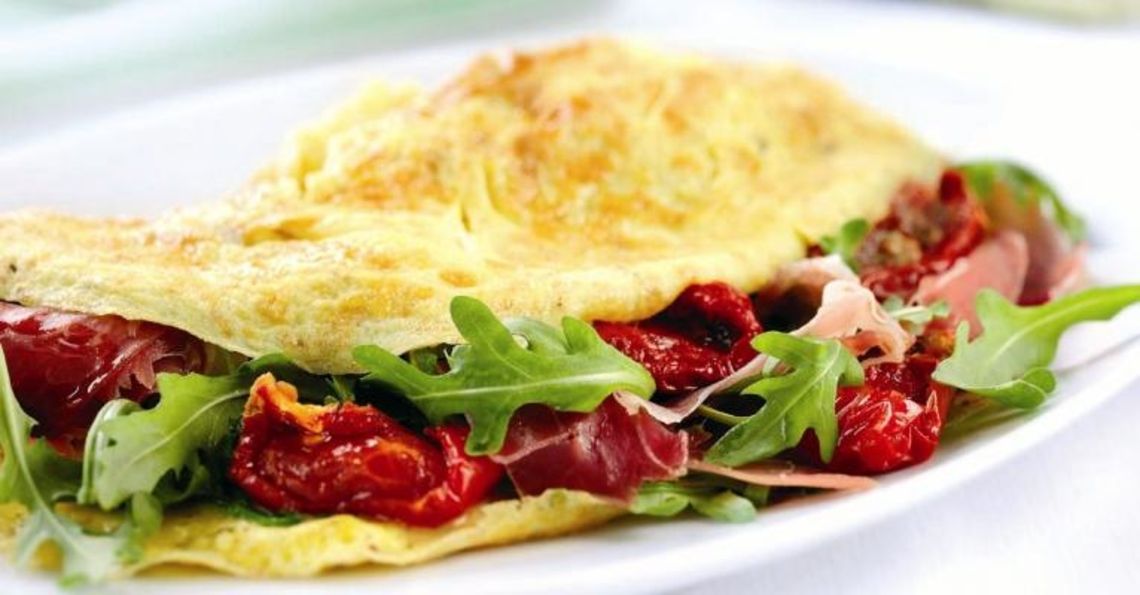 Quick and easy, omelettes are one of the best ways to transform your eggs into healthy and satisfying meals. They are also super-versatile and can be made into a variety of different shapes and sizes depending on how you prefer to make them.
From pan to plate in a matter of minutes you can add any ingredients that you fancy so why not up your omelette game and try out a new way of cooking your next meal!
The classic fold
Arguably the signature omelette style, a folded omelette can be made in a matter of minutes. Unlike it's flattened counterpart, a folded omelette is typically served for one and is made by frying seasoned, whisked eggs in a pan for a couple of minutes until a thick and golden base begins to set. After a couple of minutes sprinkle in your choice of filling (cheese, spinach, tomatoes, anything!) and let the ingredients meet and greet. When the egg is cooked enough for your liking, fold the omelette in half and dish up on a plate!
Want to see an expert create this classic? Check out Chef Paul Merrett's how to make an omelette video to get the perfect outcome.
The flat omelette
More commonly associated with tortillas or frittatas, flat omelettes follow the same initial cooking method as the folded variety but are finished in an oven or grill for the final few minutes. These typically have deeper base with more ingredients that result in thick, chunky wedges that can be shared amongst a group during mealtimes or even a summer picnic.
Want to try one for yourself? Try out this potato, courgette, bean and goats cheese frittata recipe.
The Soufflé
Cooking a soufflé omelette is a little trickier than the more traditional methods; however with a little practice you'll soon be able to master it. A soufflé omelette is more commonly eaten with sweeter ingredients as a dessert but a savoury equivalent is just as good in our opinion!
Visit Egg Recipes website for tons of delicious soufflé omelette recipes, including a three cheese and spinach and an apple and blackberry.
The Microwave
People are often surprised to hear you can make an omelette in the microwave, but it's true! Whether you're at the office or just fancy one less thing to wash up you can still whip up a tasty meal with the push of a few buttons. Simply grab a shallow micro-proof dish then add in your beaten egg mixture with a bit of butter. Sprinkle on top any filling you'd like, cover the top with an upturned plate and cook on high for a couple of minutes. Not cheating, but smart cooking!
Check out some great microwave recipes on the Egg Recipes website, including a superb tuna and broccoli omelette.