Baked eggs in peppers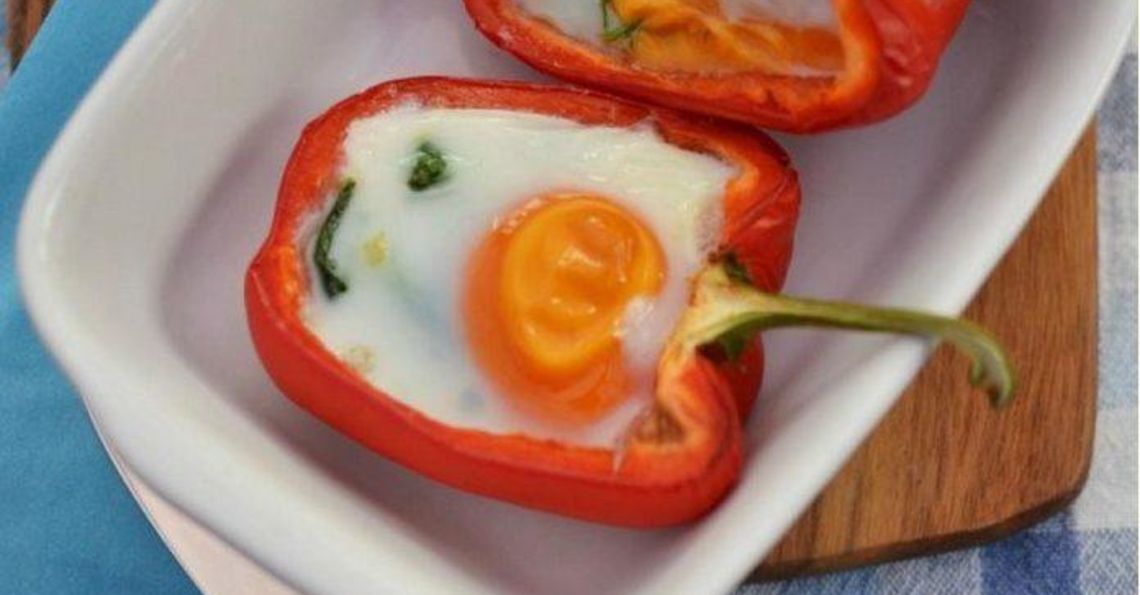 Serves: 1
Prep: 5 mins
Cook: 20 mins
Ingredients
1 red pepper
2 British Lion eggs
2 fistfuls of spinach
Salt and pepper to season
Method
Start by preheating your oven to 180C/350F.
Line a baking tray with tin foil or greaseproof paper so the peppers won't stick during the cooking process, and most importantly so there is less washing up at the end.
Cut your pepper in half, carefully remove the seeds from inside the pepper and discard. Place the peppers on the baking try and leave to one side.
Heat a frying pan on a medium heat and add the spinach. Cook the spinach until wilted and soft, this will happen in a matter of minutes so try to keep your eye on it.
Once the spinach has wilted, share out between the two pepper halves.
Crack one egg into each slice of pepper. Don't worry if any egg spills over the edge, as long as the yolk stays in the middle.
Season with salt and pepper, a pinch of each should be enough.
Cook in the middle of the pre-heated oven for around 20 minutes or until the whites have set fully then serve immediately.
Click on the stars to rate this recipe: