Pancake breakfast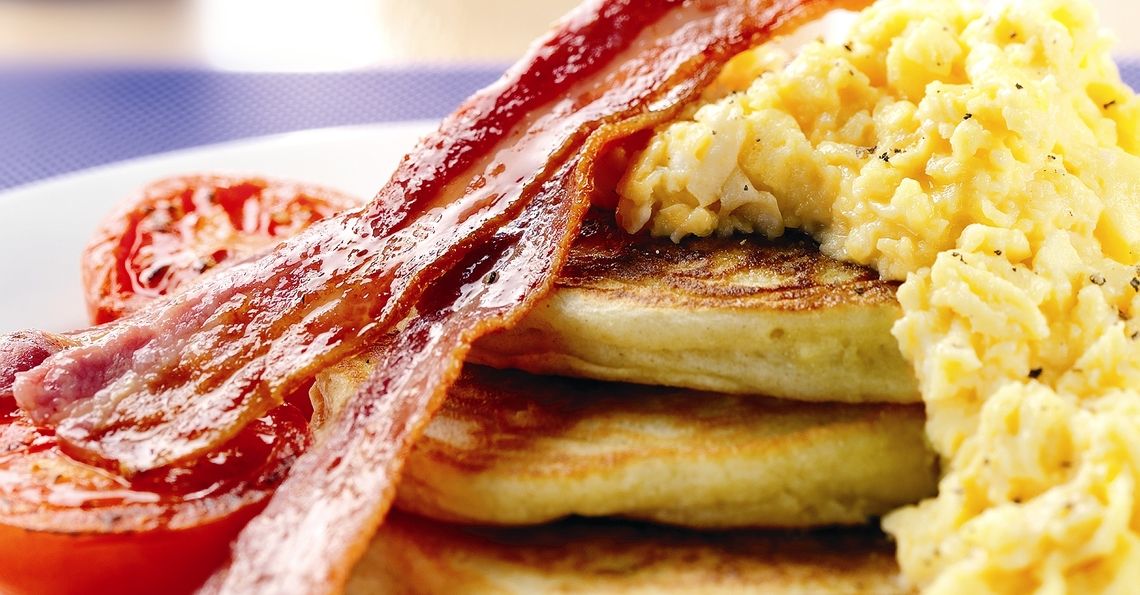 Serves: 4
Prep: 5 mins
Cook: 10 mins
Ingredients
2 large British Lion eggs, separated
75ml/3floz milk
100g/4oz self raising flour
2 tbsp caster sugar
pinch of salt
1 tbsp vegetable oil for frying
a knob of butter
rashers of streaky bacon
6 large British Lion eggs
2 tbsp milk
Method
Place the egg yolks and milk in a large bowl, sift over the flour, caster sugar and salt and mix well. Whisk the egg whites in a clean grease-free bowl until they form soft peaks. Fold into the flour mixture.
Heat a little oil in a large frying pan. Drop two to three large spoonfuls of the pancake mixture into the hot pan and cook for 2 mins until crisp and golden. Turn over and cook for a further 1 min until golden. Transfer to a clean tea towel to keep warm. Cook the remaining batter in the same way to make 12 pancakes.
Cook the bacon under a hot grill for 3-4 mins, turning once until crisp. Beat the eggs and milk together with plenty of seasoning. Melt the butter in a non-stick pan, add the eggs and cook over a low heat for 2 mins, stirring until the eggs scramble and are cooked to your liking.
To serve, pile two or three warm pancakes on each plate, and serve with the bacon and scrambled egg.
Click on the stars to rate this recipe: