Ham, egg and chips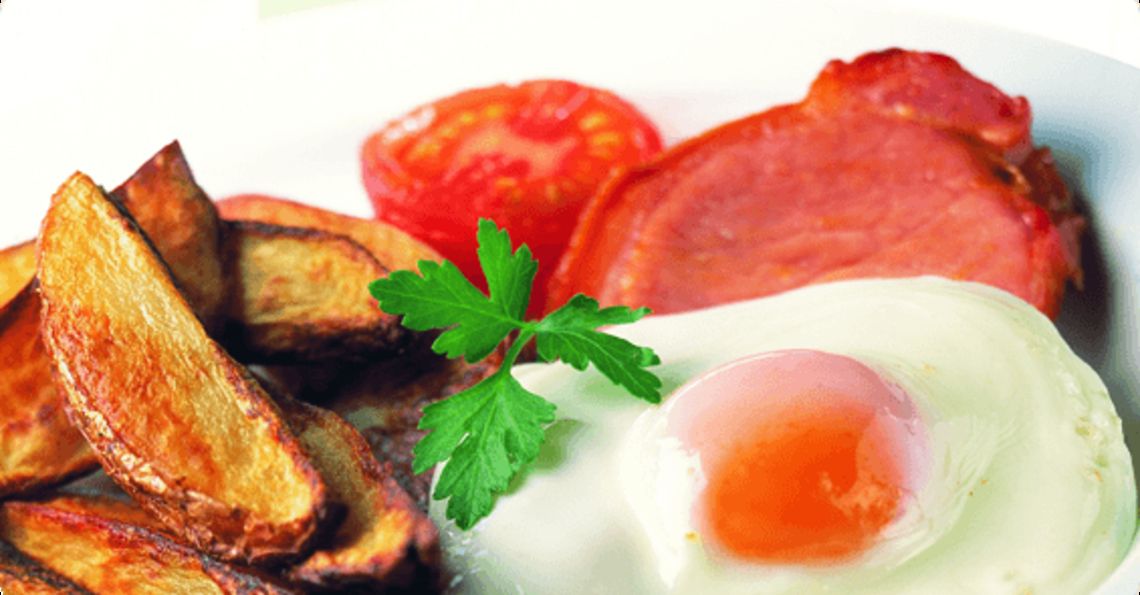 Serves: 4
Prep: 15 mins
Cook: 35 mins
Enjoy this version of a true British classic for a substantial family meal.
Ingredients
675g (1 1/2 lb) potatoes, scrubbed and cut into thick wedges
3 tablespoons of oil
4 lean bacon chops, any fat snipped at even intervals
2 tomatoes, halved
4 large British Lion eggs
salt and freshly ground black pepper
Method
Preheat the oven to Gas Mark 6/200C/400F. Toss the potatoes in the oil and season lightly with salt and pepper. Transfer to a large roasting tin and bake for 20 minutes, turning halfway through the cooking time.
Give the tin a good shake and move the potatoes to one end. Add the bacon chops and return to the oven for a further 8 minutes. Turn the chops, add the tomato halves and break the eggs into the tin. Sprinkle with a little black pepper. Return to the oven for 3-5 minutes or until the bacon is cooked and the eggs are just set.
Click on the stars to rate this recipe: