Hollandaise sauce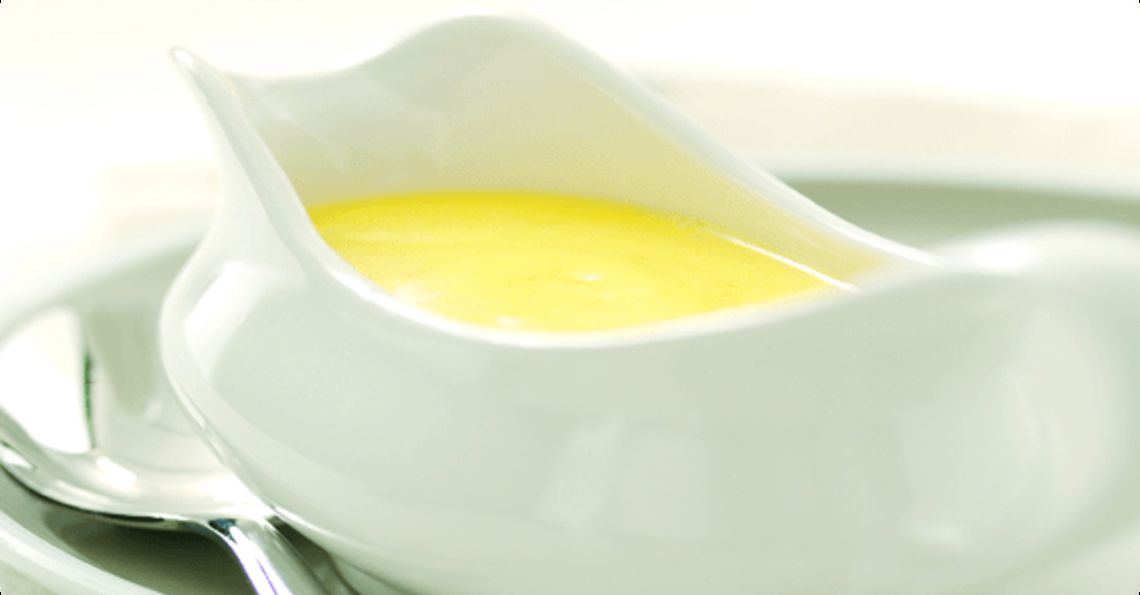 Serves: 4
Prep: 5 mins
Cook: 5 mins
This is a real classic sauce favoured by all the top restaurants, but it needn't be daunting if you follow our straightforward method. It is a very rich, luxurious sauce which is classically served with poached fish and vegetables.
Ingredients
6 tbsp white wine vinegar
175g/6oz unsalted butter, melted
4 large British Lion egg yolks
salt and freshly ground black pepper
Method
Place the vinegar in a small pan and simmer until reduced by half. Place the egg yolks and vinegar in a small heatproof bowl and set it over a pan of gently simmering water.
Use a wire whisk to whisk the mixture until it is thick enough to leave a ribbon trail when the whisk is lifted.
Whilst still whisking, gradually add the butter in a slow but steady stream until the mixture
has thickened and all the butter is incorporated. Season to taste. Remove the bowl from the heat and set aside. Whisk in a couple of spoonfuls of warm water into the sauce for a slightly thinner consistency. Serve warm with poached fish or vegetables.
Cooks tips
For recipes where the eggs remain raw or undercooked, like mayonnaise, always ensure that you use British Lion eggs which are produced to the highest standards of food safety.  Dishes that contain raw or  partially cooked eggs should be eaten immediately or, if not, stored in a fridge.
Click on the stars to rate this recipe: