Omelette fingers with tomato and spinach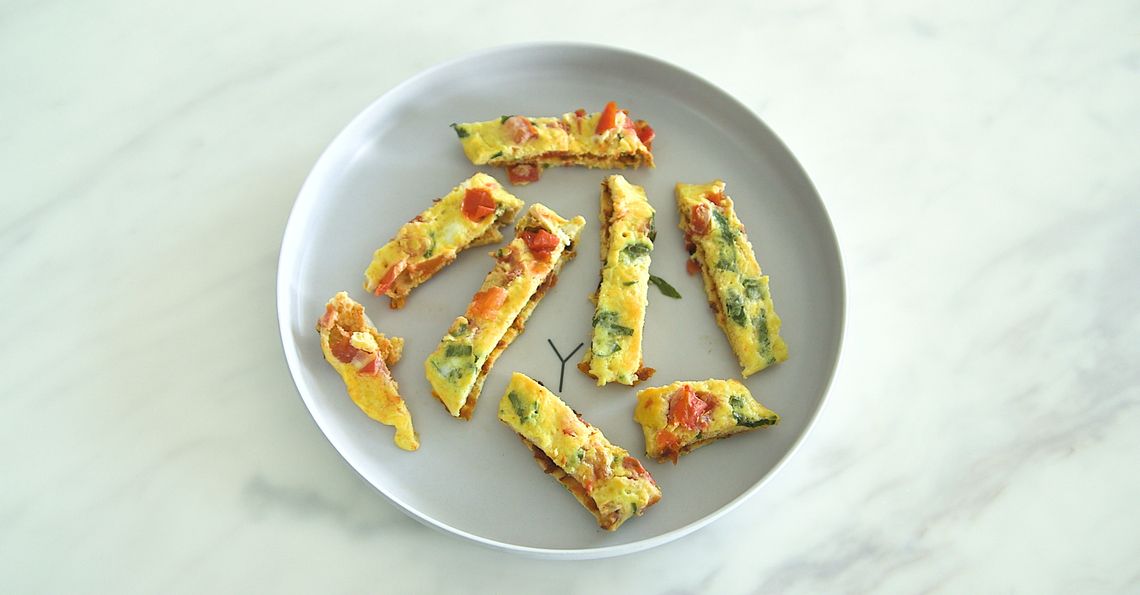 Prep: 2 mins
Cook: 5 mins
Omelette fingers are an ideal and nutritious early meal for your baby and a great finger food. This omelette provides high quality protein, important vitamins such as vitamin D, minerals including iodine, and omega-3 fats from the egg, as well as ingredients that provide other important nutrients for developing babies, such as calcium from cheese and vitamin C from the tomato and some new tastes from the spinach. Suitable from six months.
Ingredients
A small knob of butter
1 tomato, deseeded and diced
1 medium British Lion Quality egg, beaten
1 tbsp full fat milk
1 tbsp Cheddar cheese, finely grated (try another hard cheese if you prefer)
A few spinach leaves, chopped
Method
Melt the butter in a small frying pan, add the tomato and fry for one minute.
Mix the egg, milk, cheese and spinach together in a bowl or jug.
Pour the mixture into the pan and swirl around to cover the base.
Once the omelette is set, which should take around 2 minutes, turn over and fry for a further 2 minutes.
Once cooked through slide the omelette onto a plate, slice into fingers and serve once cooled.
Click on the stars to rate this recipe: