Popeye baked egg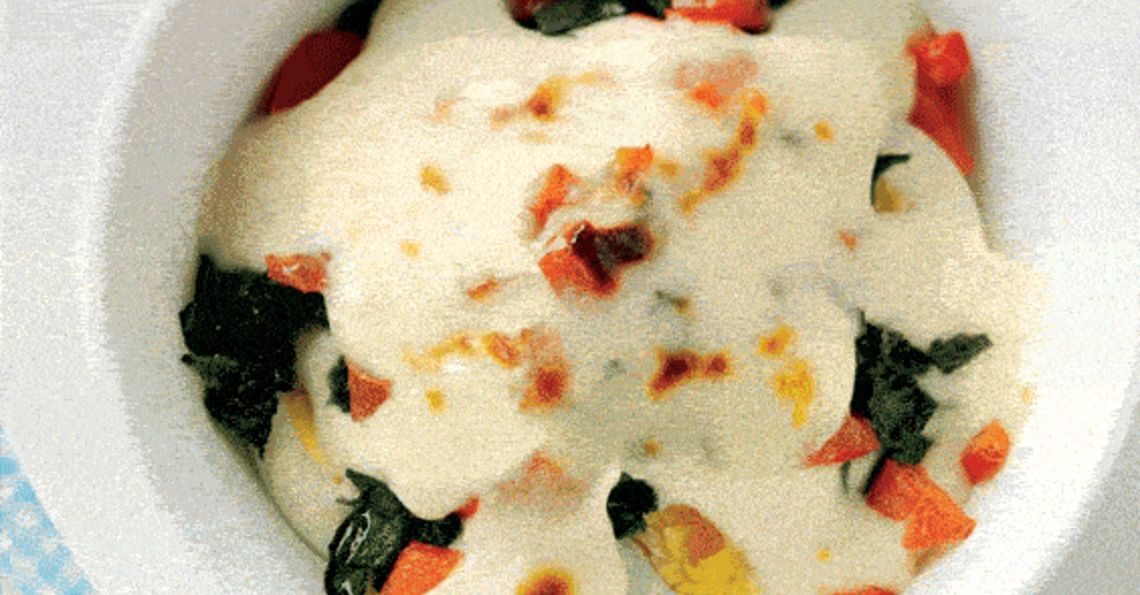 Serves: 1
Prep: 5 mins
Cook: 11 mins
Ingredients
1 medium British Lion Quality egg
25g baby spinach
Half tomato, deseeded and diced
A knob of butter
1 tsp plain flour
100ml semi-skimmed milk
25g Cheddar cheese, grated (other cheese such as Manchego, Gruyère or Red Leicester could be substituted)
Method
Pre-heat the grill to a medium heat.
Put the egg in a small saucepan and cover with water, then bring to the boil and boil for 8 minutes before refreshing in cold water.  Peel off the shell and slice into 8 pieces. An egg slicer would be good for this.
Wilt the spinach in a frying pan with 1 tbsp of cold water, then chop.
Melt the butter in a saucepan. Add the flour, then blend in the milk and stir until smooth and thickened. Add the cheese.
Put the egg in the base of a ramekin. Pour over half of the sauce. Top with the spinach and tomato and then the remaining sauce.
Place under the hot grill until bubbling. Allow to cool slightly before serving.
Click on the stars to rate this recipe: