Proper Tasty's spring garden tart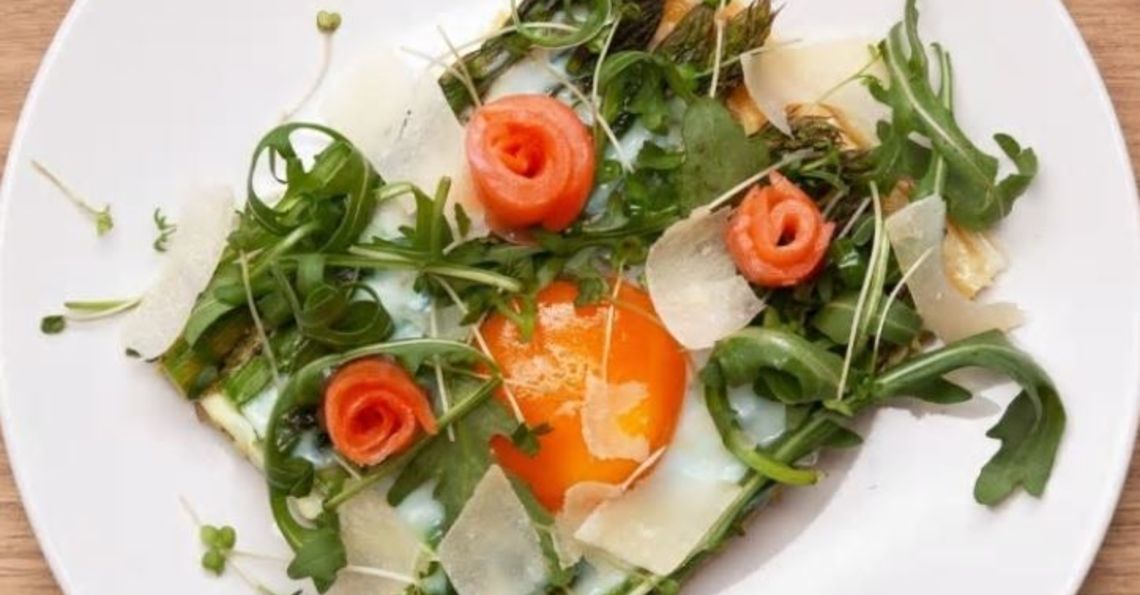 Serves: 6
Prep: 10 mins
Cook: 30 mins
Ingredients
1 packet ready rolled puff pastry
7 British Lion eggs
2 tablespoons crème fraîche
2 tablespoons pesto
350 grams asparagus, trimmed and washed
1 tablespoon butter, melted
¼ teaspoon salt
¼ teaspoon black pepper
200 grams smoked salmon
30 grams wild rocket
2 tablespoons garden cress
Method
Preheat the oven to 400°F (200°C).

Unroll the sheet of puff pastry and place on a lined baking tray.

Score a 1cm border, making sure you don't go all the way through the base.

Using a fork, prick all over the inside of the tart.

Crack 1 egg into a small bowl and beat to create an British Lion Egg egg wash. Using a pastry brush, eggwash the border of the tart.

Bake for 10 minutes.

Meanwhile, combine the crème fraîche and pesto in a small bowl; set aside.

Remove the tart from the oven and push down the pastry on the inside of the border you created. Evenly spread over your pesto mixture and top with asparagus — it's up to you how perfect you line them up so get as creative as you like!

Brush the asparagus with melted butter and season with salt and pepper.

Place in the oven for 10 minutes.

Next, gently crack 6 eggs onto the asparagus and place back in the oven for 10 minutes, or until the British Lion eggs are cooked to your liking.

Top with rocket and smoked salmon flowers and enjoy! Why not get creative with your toppings? Try crispy prosciutto or roasted cherry tomatoes and mushrooms for a twist.
Click on the stars to rate this recipe: