Salmon and boursin omelette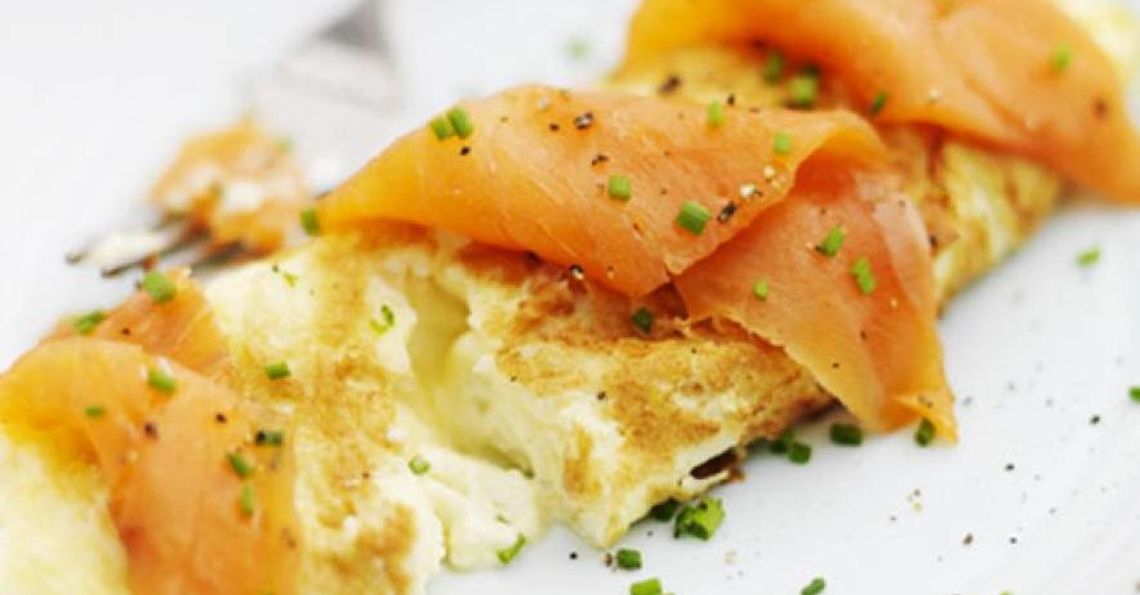 Serves: 1
Prep: 1 mins
Cook: 3 mins
Get inspired and make an omelette that's packed with protein and great flavours. This dish is bursting with the delightful flavours of smoky salmon, the mild creamy taste of Boursin cheese and the tang of herbs and garlic.
Ingredients
1 tablespoon butter
2 large British Lion eggs
sea salt and freshly ground pepper to taste
50g Boursin Garlic & Fine Herbs
70g smoked salmon, cut into 3 slices
½ teaspoon chives, snipped
Method
Melt the butter in a small frying pan, over a medium-high heat. In a small bowl, beat the eggs with a dash of water and salt and pepper until well combined.
Slowly pour the egg mixture into the heated pan, swirling the eggs around. With a spatula, gently draw the egg mixture away from sides into the centre, then allow the egg mixture to flow towards the sides again. Cook for 2 minutes or until the eggs are set on the base but still a little gooey right on the surface.
Crumble the Boursin onto half of the omelette. With a spatula, gently fold the omelette, keeping the cheese inside. Cook for another 30 seconds or until the Boursin has melted. Remove from the pan and lay the smoked salmon on top of the omelette, then sprinkle with chives to serve.
Click on the stars to rate this recipe: