Scrambled eggs for baby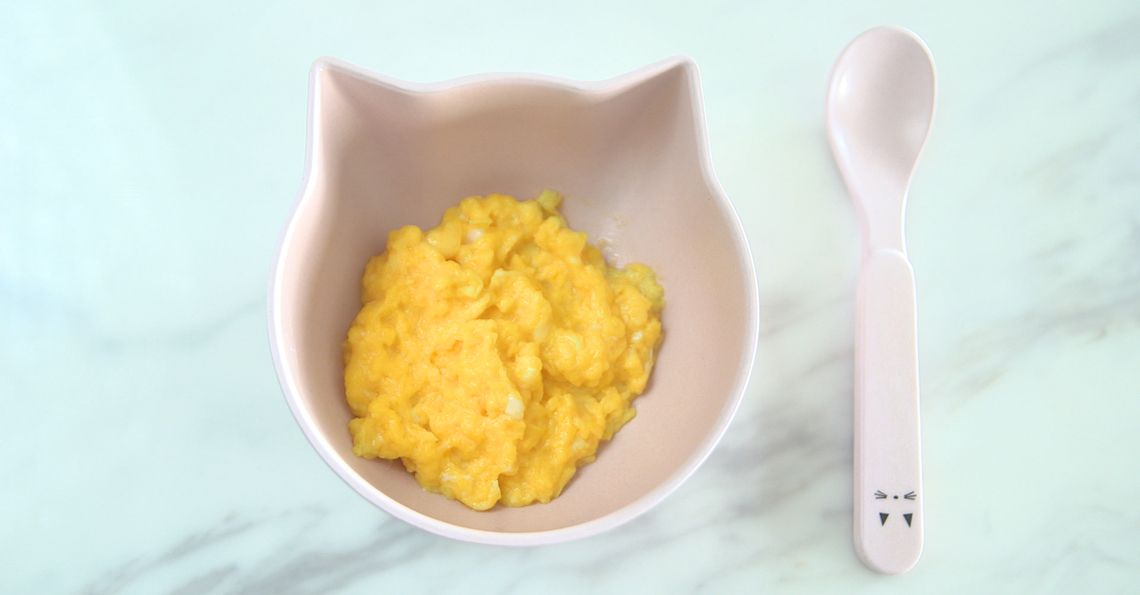 An ideal first meal when weaning, soft scrambled egg is not only easy for baby to eat but also provides high quality protein and many important vitamins and minerals, including folate, vitamins B2 (riboflavin), B12, A and D, iodine, selenium, choline and long-chain omega-3 fatty acids. Suitable from six months.
You can give your baby runny scrambled eggs when you're weaning them as long as the eggs have the British Lion mark on. The Food Standards Agency has confirmed that British Lion eggs can safely be eaten runny, even by pregnant women, babies and elderly people. That's particularly good news in the early days of weaning as babies may find it easier to eat softer textured egg dishes than hard-cooked eggs.
What's more, giving eggs to babies early in weaning, at around six months, is now advised to help protect them from developing an egg allergy.
How to make scrambled eggs for baby? Follow the method below.
Ingredients
1 British Lion egg
Small knob of unsalted butter or cooking oil
A little expressed breast milk or formula
Method
Beat the egg in a bowl or jug. Heat the butter in a pan and add the egg, stirring until the egg has cooked.
Put the cooked egg in a bowl and mix with a little expressed breast milk or formula to thin it down. Blend to a suitable consistency if necessary.
Serve by spoon when at a suitable temperature.
Click on the stars to rate this recipe: