Scrambled eggs for baby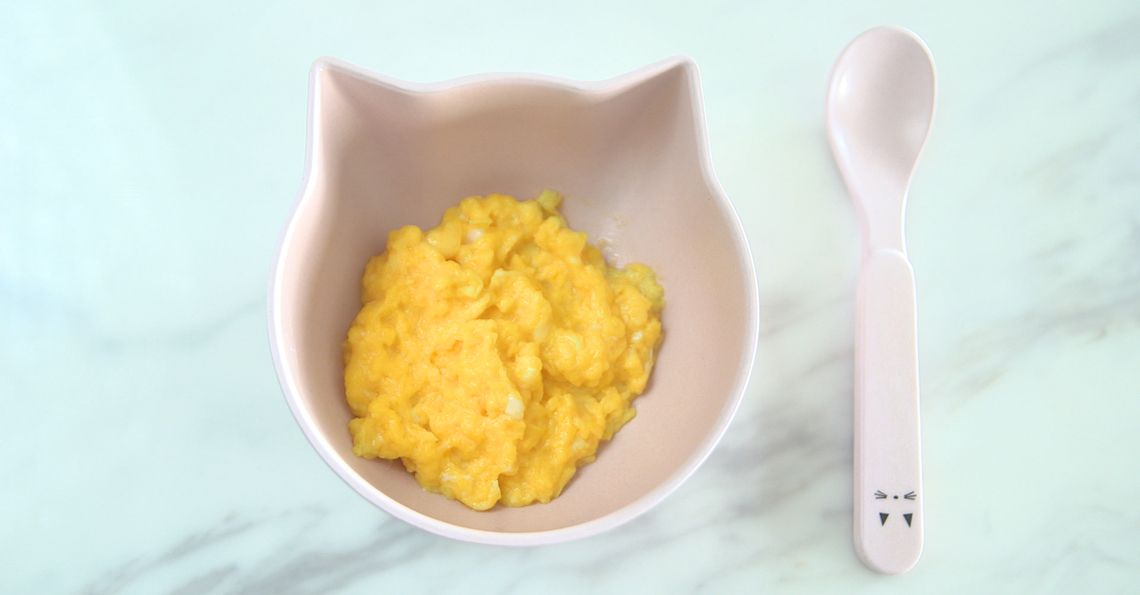 An ideal first meal, soft scrambled egg provides high quality protein and important vitamins such as vitamin D, minerals including iodine, and omega-3 fats. How to make scrambled eggs for baby? Follow the method below.
Suitable from six months.
Ingredients
1 British Lion egg
Small knob of unsalted butter or cooking oil
A little expressed breast milk or formula
Method
Beat the egg in a bowl or jug. Heat the butter in a pan and add the egg, stirring until the egg has cooked.
Put the cooked egg in a bowl and mix with a little expressed breast milk or formula to thin it down. Blend to a suitable consistency if necessary.
Serve by spoon when at a suitable temperature.
Click on the stars to rate this recipe: