Spooky Egg eyeballs pesto pasta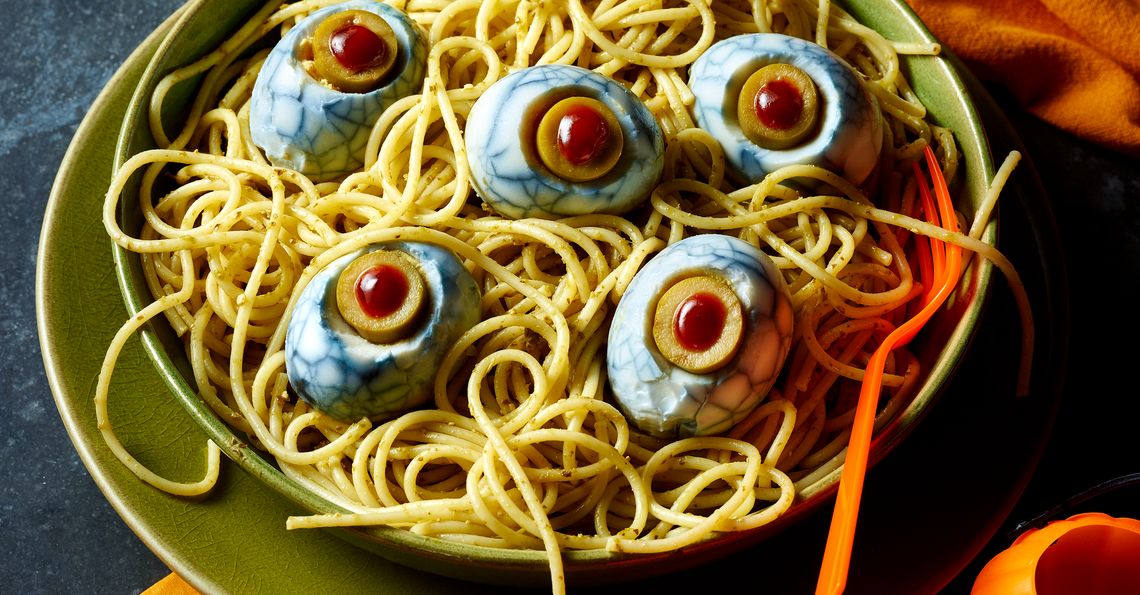 Serves: 4
Prep: 10 mins
Cook: 17 mins
Ingredients
4-6 medium British Lion Quality eggs
red food colouring
2 large green pimento stuffed olives, sliced
a little barbecue sauce
125g spaghetti or linguine
6 tbsp green pesto
Method
Place the eggs in a large pan and cover with cold water. Bring to the boil, then simmer uncovered for 7 minutes - the water needs to be bubbling. 
Drain the eggs, and run them under cold water, tapping the shells all over. Add the food colouring to the pan and leave to cool for at least 30 minutes - the longer you leave them, the stronger the food dye effect will be.
Bring a medium pan of boiling water to the boil, add the pasta and cook for 8-10 mins or until tender. Peel the eggs and discard the shells - '. Drain well and dry on kitchen paper. 
Use a piping nozzle or small round metal cutter to remove a circle from the white of each egg - this will be the eye ball. Carefully insert a slice of stuffed olive into the hole to make a spooky eye. If liked finish with a blob of barbecue sauce.
Drain, the spaghetti, return to the pan and mix in the pesto sauce. Heap into a bowl, top with the egg eyeballs and let the children dig in.
Click on the stars to rate this recipe:
You might also like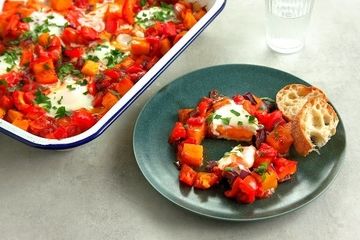 Pumpkin, peppers and eggs recipe
A perfect pumpkin , egg and red pepper recipe.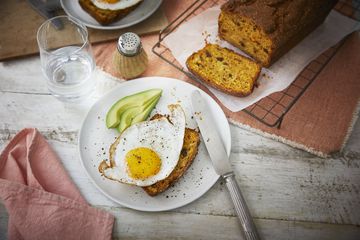 Pumpkin loaf topped with eggs and avocado
This spiced pumpkin loaf is a cracking autumnal breakfast option. Toast the slices and serve with sliced avocado and...