Stir fried eggs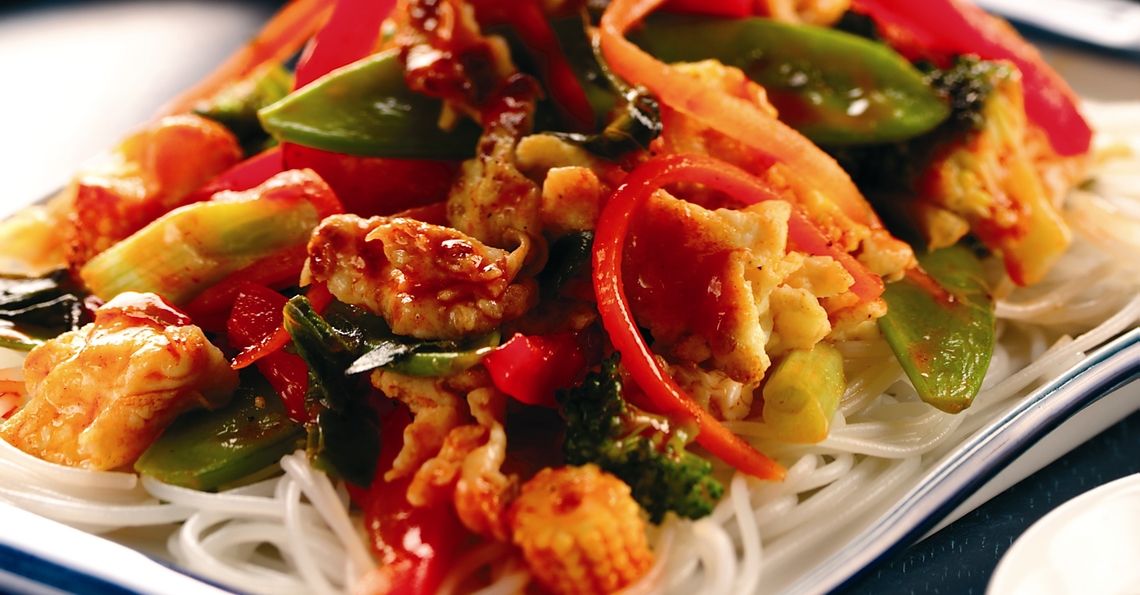 Serves: 1
Prep: 5 mins
Cook: 5 mins
Stir fries are quick and easy to prepare and this version made with eggs is filling and tasty too.
Ingredients
10ml/2 tsp vegetable oil
1 (200g) tray stir fry vegetables
15ml/1 tbsp sweet chilli sauce
1 large British Lion egg, beaten
stir fry rice noodles to serve
Method
Heat the oil in a large frying pan or wok; add the vegetables and stir fry for 3 mins or until soft.
Add the chilli sauce and 2 tbsp water. Stir fry for 1 min.
Add the beaten egg to the pan and cook for 1 mins or until set slightly before stirring to mix with the vegetables.
Serve with noodles.
Click on the stars to rate this recipe: