Salmon and watercress frittata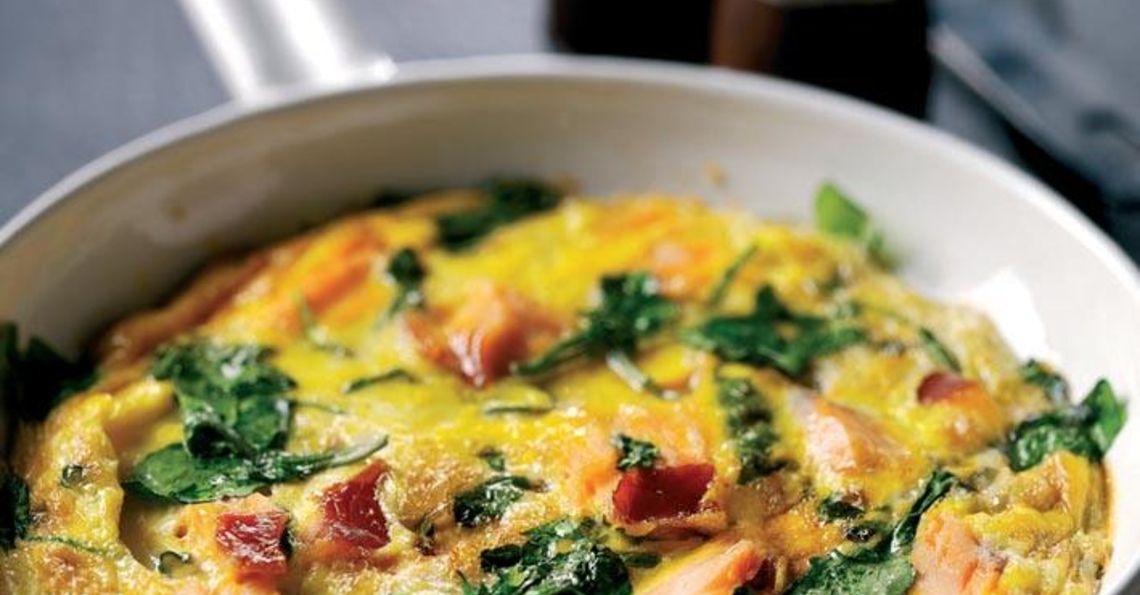 Serves: 1
Prep: 5 mins
Cook: 5 mins
A frittata is an excellent way to combine a variety of different ingredients into one delicious meal. We use flaked, smoked salmon, peppery watercress and sliced spring onion for a light, lifting dish that can be enjoyed at any time of the day.
Ingredients
1 tsp olive oil
2 spring onions, sliced
50g watercress, roughly chopped
75g hot smoked salmon, flaked
2 large British Lion eggs
Method
Heat the oil in a small frying pan, add the onions, watercress and salmon and stir fry for 1 minute.
Beat the eggs with a little seasoning and pour into the pan.
Cook over a medium heat, stirring to allow the uncooked egg to run into the base of the pan until the egg is almost set.
Shake to level the surface then pop under a hot grill and cook for 1-2 minutes until the top is set and pale golden. Serve hot with a crisp salad.
Click on the stars to rate this recipe: