Pepper and courgette frittata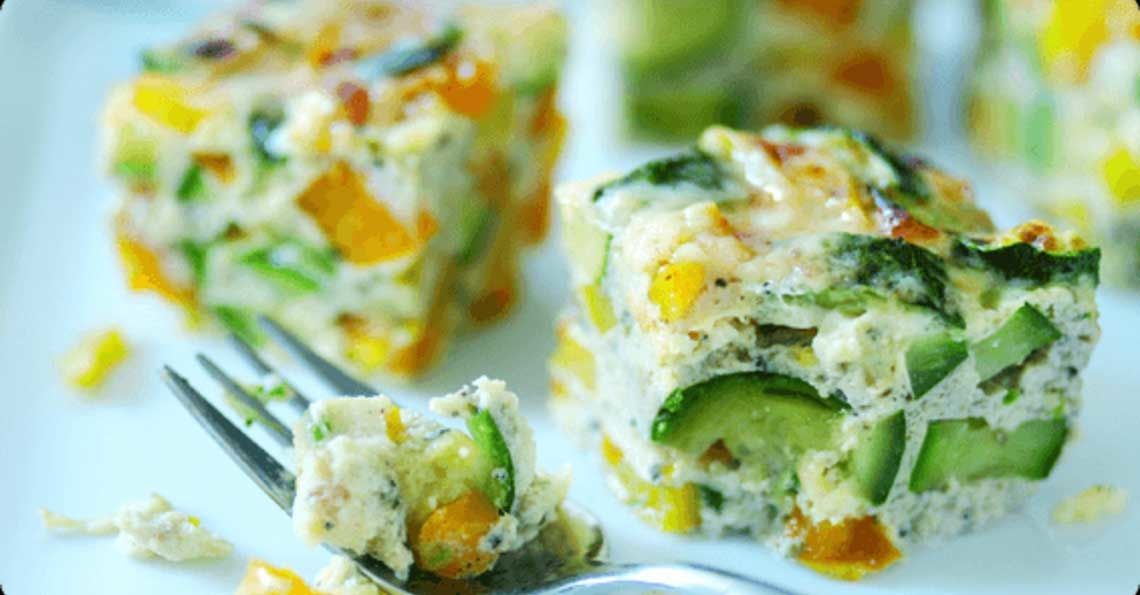 Serves: 2
Prep: 5 mins
Cook: 7 mins
Use any vegetables in this tasty microwave supper, suitable for vegetarians.
Ingredients
1 medium courgette, trimmed
1 yellow pepper, deseeded
2 tsp vegetable oil
2.5ml/1/2 tsp mixed dried herbs
salt and freshly ground black pepper
4 large British Lion eggs
25g/1oz cheddar cheese, grated
Method
Chop the courgette and pepper into small, even squares. Place in a micro-proof dish and add the oil, herbs and seasoning. Cover with an upturned plate and cook on HIGH for 3 mins.
Beat the eggs together with 30ml/2tbsp water. Stir the vegetables, then add the eggs, cover with an upturned micro-proof plate and cook on HIGH for 1 min 30 secs. Stir well, pushing the cooked egg into the middle of the dish, shake to level.
Cover with the plate and cook on HIGH for a further 2 mins. Leave to stand for 3 mins. Scatter over the cheese and microwave on HIGH for 1 min until the cheese is melted or, if liked, brown under a hot grill. Remove from the dish and cut into squares. Serve warm or cold.
Nutritional information, per serving:

| Calories | Carbs | Protein | Fat | Saturates | Salt |
| --- | --- | --- | --- | --- | --- |
| 277 | 5.6g | 21.6g | 19.6g | 6.2g | 0.9g |
Click on the stars to rate this recipe: