Microwave omelette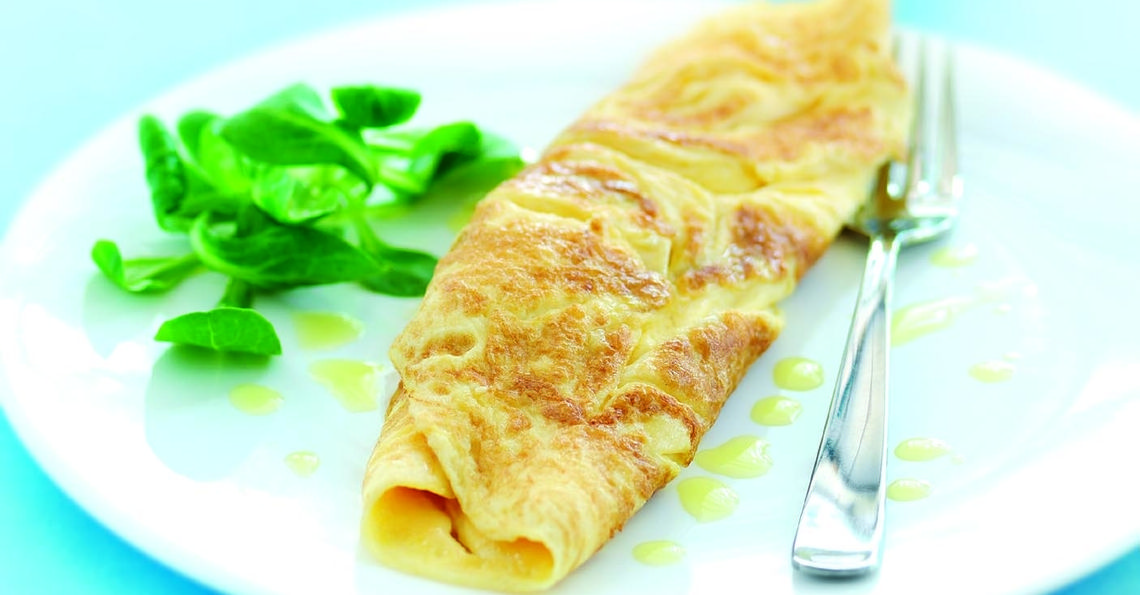 Serves: 1
Prep: 1 mins
Cook: 3 mins
Try cooking a classic omelette in the microwave - it'll take less than five minutes.
Ingredients
2 large British Lion eggs
Pinch of salt and pepper
1 tsp cold water
Butter
Method
Beat the eggs, water, salt and pepper.
Place 1 tbsp of butter in a shallow micro-proof dish and melt in the microwave on HIGH for 10 seconds. Pour in the egg mixture, stand pie dish on an upturned plate in the microwave and cook on MEDIUM-HIGH for 40 seconds.
Use fork to draw the outside of the cooked egg into the centre of the dish and microwave on MEDIUM for a further 1 minute 40 seconds. Stand for 1 minute before serving.
Nutritional information, per serving:

| Calories | Protein | Fat | Saturates | Salt |
| --- | --- | --- | --- | --- |
| 166 | 16.4g | 11.8g | 3.1g | 1.0g |
Click on the stars to rate this recipe: