Low calorie feta, pepper and olive tortilla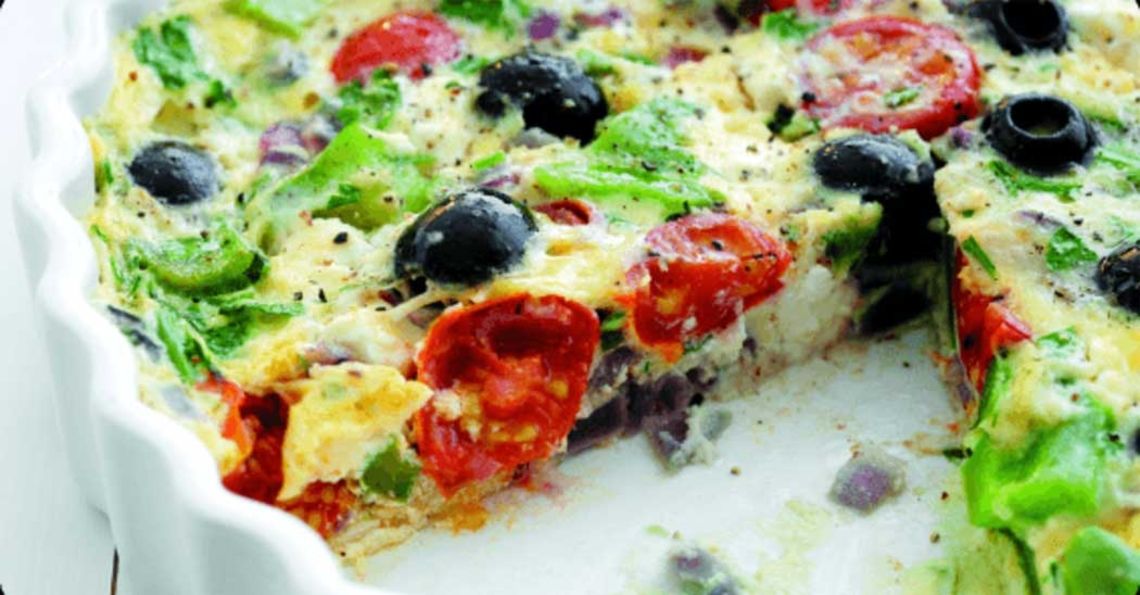 Serves: 4
Prep: 5 mins
Cook: 8 mins
Ingredients
1 tbsp vegetable oil
1 small red onion, chopped
1 green pepper, deseeded and chopped
50g cherry tomatoes, halved
50g pitted black olives in brine, drained
100g feta cheese, crumbled
2 tbsp chopped fresh flat parsley
4 large British Lion eggs
salt and freshly ground black pepper
Method
Place the oil, onion and pepper in a micro-proof round dish, cover with an upturned plate and cook on HIGH for 3 minutes, stir half way through the cooking time.
Stir in the tomatoes, olives, cheese and parsley. Beat the eggs with seasoning and pour into the dish, mix well. Cover with an upturned micro-proof plate and cook HIGH for 1min and 30 seconds. Stir well, pushing the cooked egg into the middle of the dish, shake to level.
Cover with the plate and cook on HIGH for a further 2minutes. Cover and leave to stand for a further 3 minutes or until the egg has all set. If liked, brown under a hot grill. Remove from the dish and cut into wedges. Serve warm with salad or wrap in baking paper and foil and serve cold on a picnic.
 N.B. All timings based on an 850W Microwave, adjust according to other wattages.
Nutritional information, per serving:

| Calories | Carbs | Protein | Fat | Saturates | Salt |
| --- | --- | --- | --- | --- | --- |
| 197 | 3.0g | 13.0g | 15.3g | 5.6g | 1.9g |
Click on the stars to rate this recipe: