Egg and Coconut Curry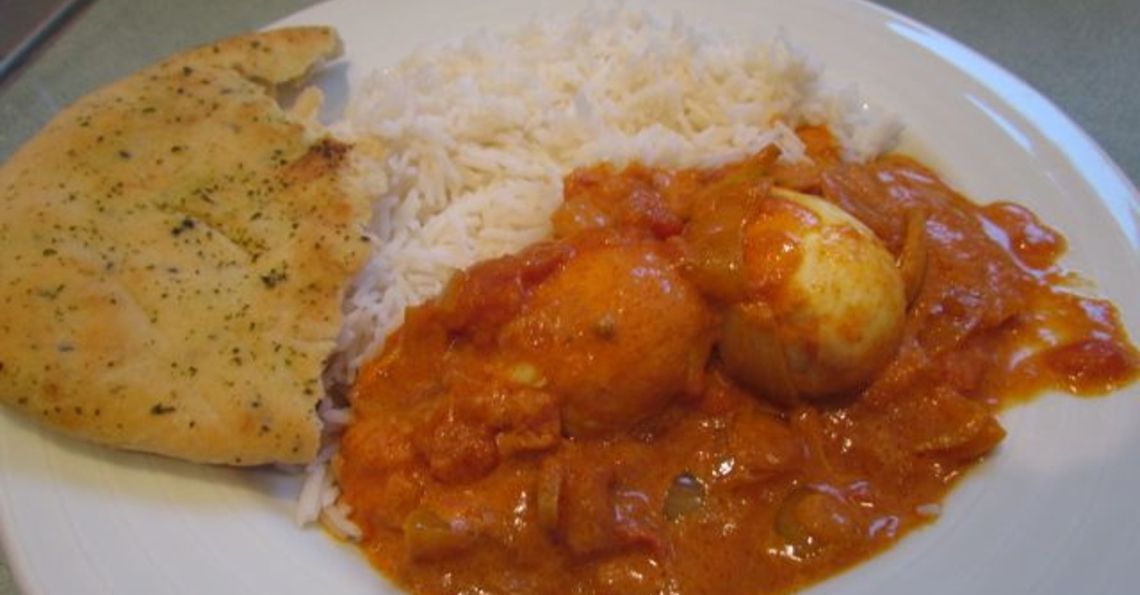 Eggs are a popular ingredient in curries and are often used as a source of protein across India and vegetarian communities. This egg curry with coconut milk is super-simple to create but makes for a great alternative to everyday curries that you've had before. There's a whole lot of flavour here, with onions, garlic, curry paste, pepper and other ingredients that come together to make smooth and dynamic dish. Serve with rice and naan for the full effect! Like the sound of that?
Here's what you need (serves 4)
2 cloves garlic, peeled and crushed
1 onion, peeled and very finely crushed
15-30ml / 1-2 tbsp curry paste
15ml / 1 tbsp tomato purée
Salt and freshly ground black pepper
1 x 400ml can coconut milk
8 large British Lion eggs, hard boiled and shelled
60ml / 4 tbsp vegetable oil
Method
Fry the garlic and onion in oil in a saucepan for 3 minutes until soft but not browned.
Stir in the curry paste and tomato purée and cook for a further 2-3 minutes.
Add a little salt and pepper and coconut milk and simmer for 5 minutes until the sauce thickens.
Add the hard-boiled eggs and let them heat in the sauce for 5 minutes.
And there you go! Serve and enjoy. If you like this, we have some other great curry recipes for you to try, including:
Gizzi Erskine's Keralan Egg Curry