Mark your calendars because British Egg Week is back!
Running from Monday 9th to Sunday 15th October, British Egg Week 2023 is all about discovering delicious recipes and learning about the benefits of incorporating more eggs into our diets.
Whether you like them poached, scrambled or air fried, eggs are one of nature's most versatile and nutrient-dense foods. Join the egg-citement and try some of our fantastic recipes this week in the lead up to World Egg Day on Friday 13th October 2023.
In need of some inspiration? Try some of our favourite eggy dishes below: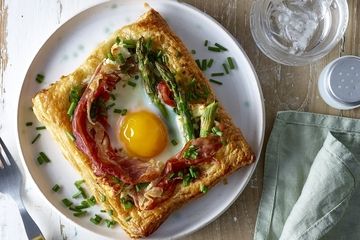 Puff pastry baked egg and pesto parcels
Serves: 1
Prep: 10 mins
Cook: 20 mins
Easy and elegant breakfast option. When you want to impress.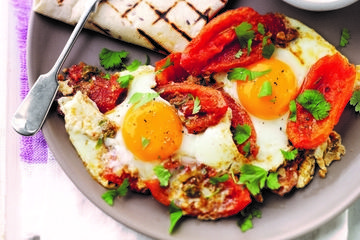 Moroccan spiced eggs and tomatoes with a minted yoghurt
Serves: 2
Prep: 10 mins
Cook: 15 mins
A great brunch or lunch recipe full of flavour and it's healthy too.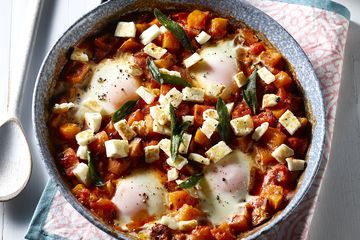 Pumpkin shakshuka with baked eggs and halloumi
Serves: 4
Prep: 5 mins
Cook: 20 mins
This dish is no ordinary shakshuka; it's a delightful fusion of the Mediterranean and...
Tag us
Make sure to tag us on @egg_recipes and show us your eggy creations!
More British Egg Week recipes