British Lion eggs crack on with £1.5m marketing campaign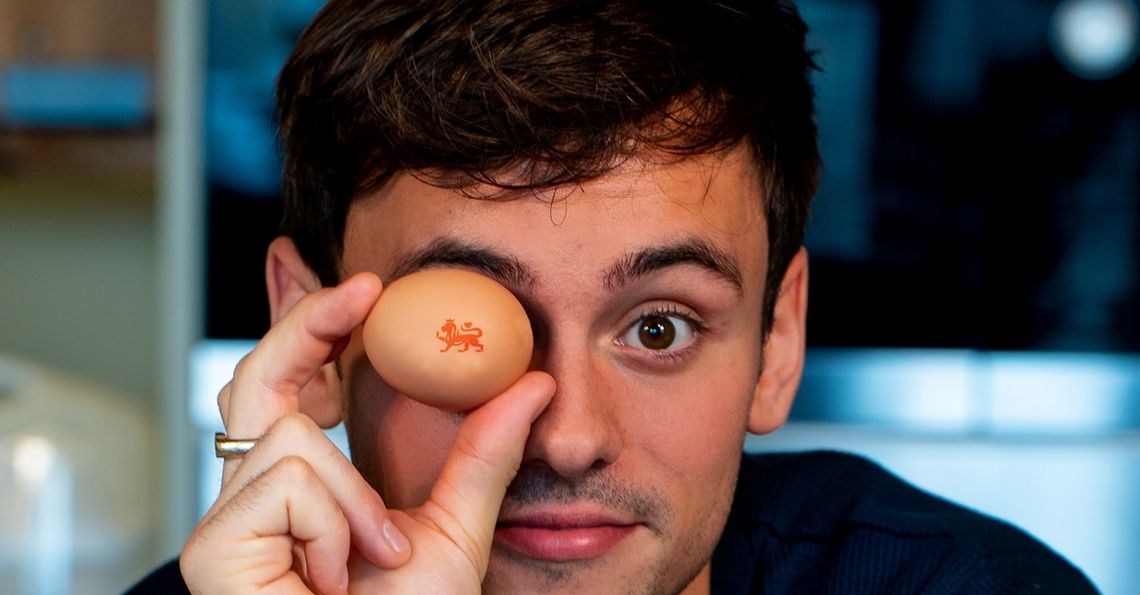 Olympic Gold medallist, Tom Daley OBE and leading nutritionist and author, Rhiannon Lambert, are two of the big names that have signed up to headline a new £1.5m marketing campaign for British Lion eggs.
The campaign will see the sports star and foodie create content to  inspire egg consumption and drive awareness of the Lion's world-leading food safety credentials among his seven million fans on social media. Daley reprises his role as figurehead, having already inspired the nation with his lockdown love affair with eggs which reached nearly 1 million people in 2021. Tom will also provide the voiceover for a podcast sponsorship campaign reaching more than 1.5 million people. 
Backing Tom in the campaign is nutritionist, mum and social influencer Rhiannon Lambert, who will be encouraging parents to give their babies the best start in life.  She will communicate the FSA advice that British Lion eggs can be enjoyed runny by pregnant women and infants, as well as promoting a range of healthy recipes through extensive promotion on parenting websites and via a You Tube ad campaign. 
Campaigns placing British Lion eggs at the heart of millennial food culture, as a highly nutritious centrepiece and natural meat alternative for versatile, good value meals, will run across the hugely popular BBC Good Food recipe website and Twisted digital food platforms, and are expected to reach 7 million consumers.
Building on its 72k Instagram followers, British Lion eggs will extend its reach on social media through influencer campaigns across Instagram, YouTube and TikTok to inspire egg consumption. There will also be continued investment in the website which, with 1.38m visitors in 2021, is the most visited egg website in the world. 
Andrew Joret, Chairman of the British Egg Industry Council, says: "British Lion eggs are ideally poised to capitalise on their huge popularity as a highly versatile food for breakfast, lunch and dinner and meat replacement occasions. Eggs offer significant value in terms of their nutritional benefits and affordability and our campaign will be inspiring consumption, educating around the safety of eggs for everyone and communicating the unrivalled quality of eggs produced in Britain under the Lion scheme." 
British Lion eggs will also be targeting health and food safety professionals to provide education and training around British Lion eggs, highlighting their food safety and nutritional benefits.  Content will feature on LionEggs.tv B2B digital platform which covers the supply chain, expert interviews, testimonials and consumer research.