Asparagus and egg salad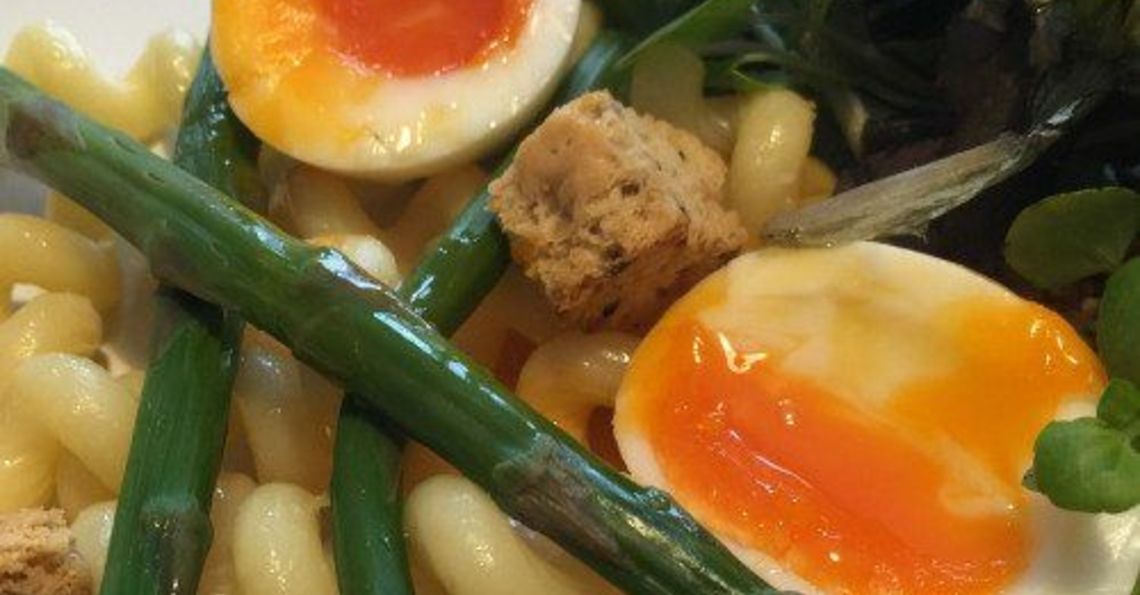 Serves: 1
Prep: 10 mins
Cook: 15 mins
Ingredients
70 g of pasta per person (dry or fresh)
Salad leaves
Asparagus
4 British Lion eggs
Croutons
Salt and pepper
Method
Cook the pasta according to the instructions. When cooked drain the pasta and stir through two tablespoons of olive oil.
Meanwhile steam the asparagus in a microwaveable container with one tablespoon of water for two minutes. Set aside until needed.
For soft boiled eggs which ooze when cut in half, boil the water first and cook the eggs in the boiled water for 4 minutes.
Remove the eggs from the boiling water and peel them under cold running water.
To assemble the salad place a handful of salad leaves on a plate, add a portion of pasta, place the asparagus on top with an egg cut in half and season to taste. For texture add a handful of croutons.
Recipe courtesy of The Gingerbread House blog.
Click on the stars to rate this recipe: