Egg and tomato lasagne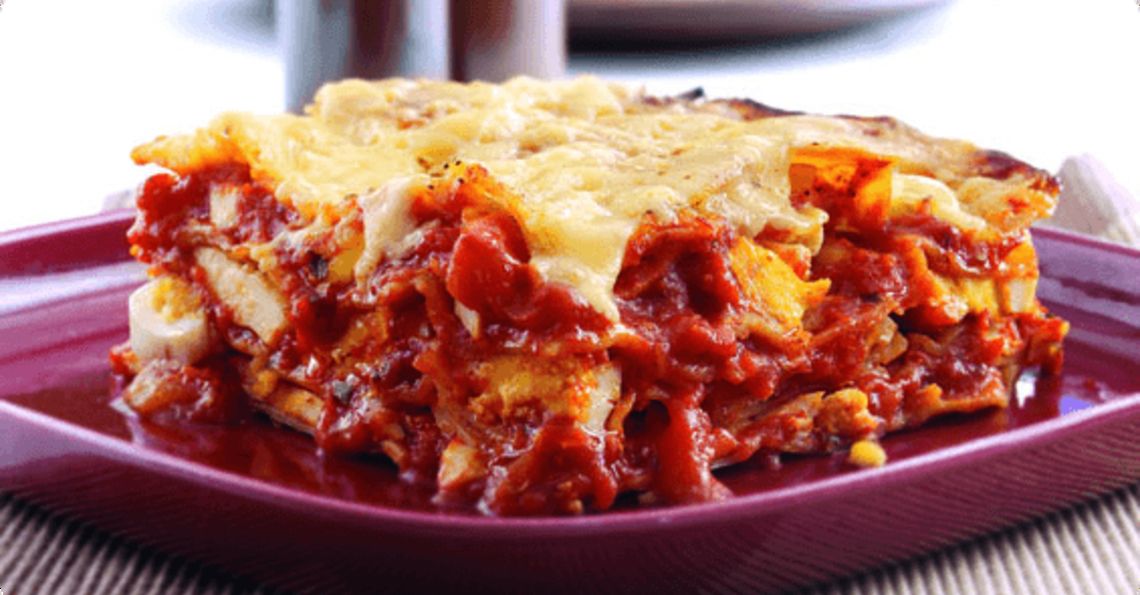 Serves: 4
Prep: 15 mins
Cook: 35 mins
The eggs make this lasagne extra filling. Suitable for vegetarians.
Ingredients
8 large British Lion eggs
4-5 large sheets of lasagne (about 175g/6oz)
1 (660g) jar tomato and basil pasta sauce
225g/8oz cheddar cheese, grated
Method
Place the eggs in a medium pan of cold water. Place on the hob and slowly bring to the boil. When boiling simmer for 7 mins. Then drain, rinse in cold water and tap the shells all over, leave to cool. When cold peel away the shells. Thinly slice the eggs.
Preheat the oven to 200C/Fan 180C/Gas Mark 6, lightly oil a 1.2ltr/2pt ovenproof dish.
Place a layer of lasagne over the base of the dish, snapping the dried pasta to fit the dish. Pour the pasta sauce in to a jug and add 100ml/4floz cold water to thinslightly. Pour a quarter of the sauce over the lasagne then cover with a third of the sliced eggs and a sprinkling of the cheese. Repeat twice again. Top the eggs with a final layer of lasagne and the all the remaining cheese.
Stand the lasagne on a baking tray and cover with foil. Bake for 25 mins, then remove the foil and bake for a further 20-25 mins or until the lasagne is tender and top golden. Leave to stand for 10 mins, before slicing into wedges and serving with salad.
Click on the stars to rate this recipe: