Baked eggs with goat's cheese on ciabatta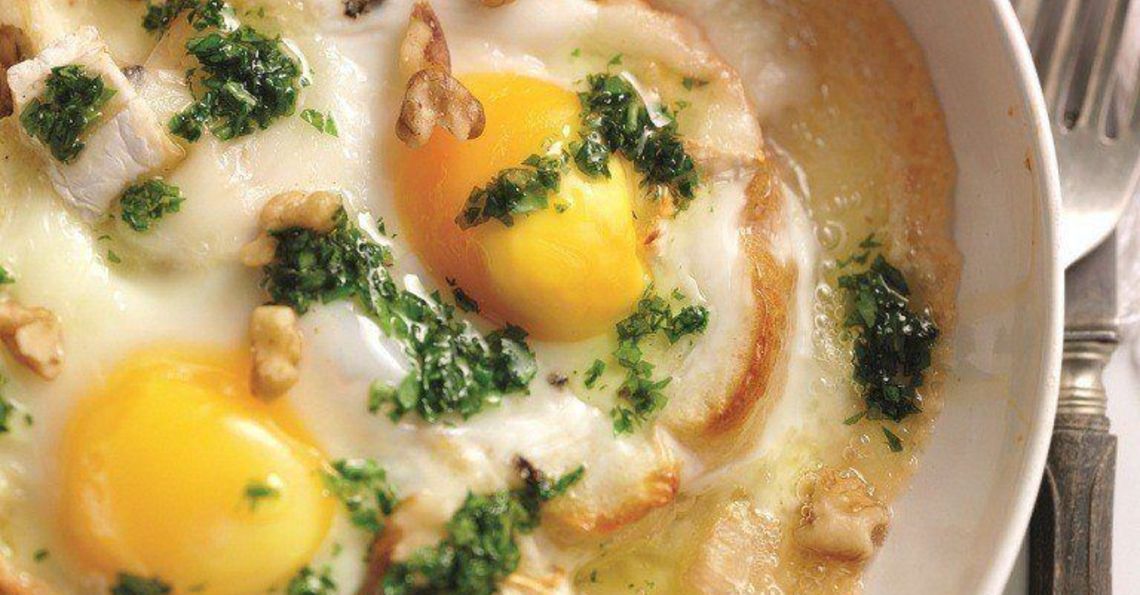 Serves: 4
Prep: 5 mins
Cook: 16 mins
Ingredients
8 British Lion eggs
15g flat leaf parsley
5g mint leaves
½ clove garlic
6 tbsp olive oil
Salt
8 slices of ciabatta
100g goat's cheese
100ml double cream
25g walnut pieces
Method
Pre heat the oven to 180C / 160C fan / gas mark 4.
Place two slices of ciabatta on the bottom of each dish. Crack two eggs on top then scatter over the goat's cheese. Drizzle over the double cream and season with black pepper.
Place in the oven and bake for 12-16 minutes.
While the eggs are baking place the herbs and garlic in a blender, adding the olive oil until you have a smooth paste. Season with salt and pepper.
When the egg whites are cooked, and the yolks are still runny, remove the dishes from the oven, drizzle over the parsley sauce and scatter with walnut pieces, then serve.
Click on the stars to rate this recipe: