Baked eggs with kippers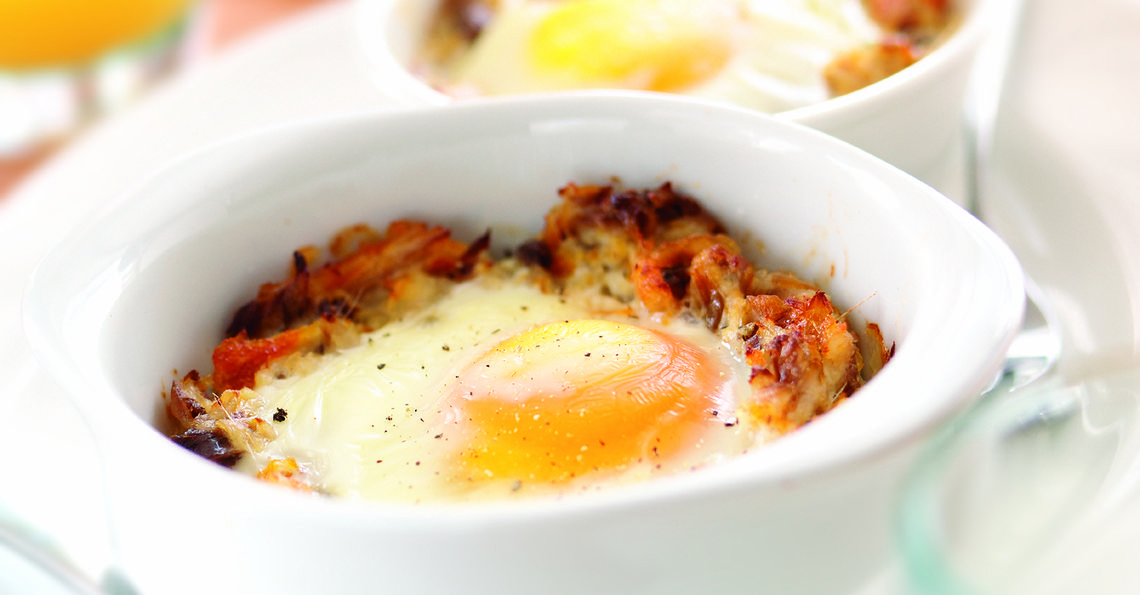 Serves: 4
Prep: 5 mins
Cook: 10 mins
These Baked Eggs with Kippers make a great midweek supper for the family.
Ingredients
350g/12oz kipper fillets
200ml/7floz single cream
salt and freshly ground black pepper
4 large British Lion eggs
Method
Preheat the oven to 180C/Fan 160C/Gas Mark 4. Place the kippers on a micro-proof plate and cook on HIGH for 3-4 mins or until piping hot. Alternatively immerse the fillets in boiling water and simmer for 2 mins. Drain the fish, then remove the skin and large bones. Lightly mash the fish with three quarters of the cream. Season to taste.
Butter four ramekins, then divide the kippers between the dishes, making a well in the centre of each. Carefully crack an egg into the centre of the kipper mixture. Season and spoon the remaining cream over the eggs. Bake for 10 mins or until the eggs are cooked to your liking. Serve hot with toast fingers.
Click on the stars to rate this recipe: