Breakfast wrap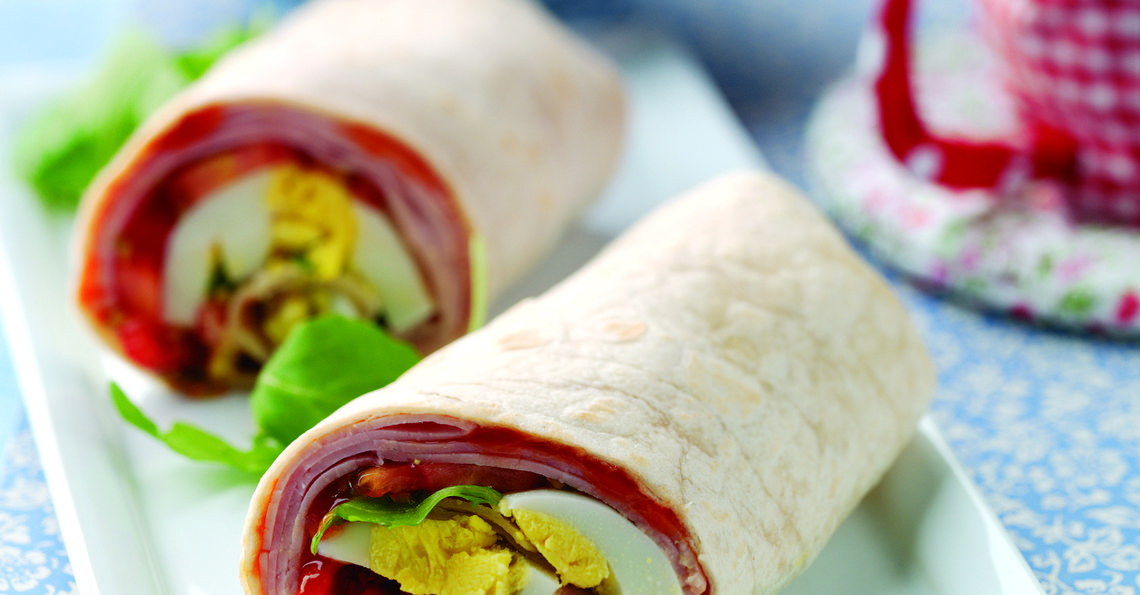 Serves: 4
Prep: 4 mins
Cook: 6 mins
These quick and easy wraps can be enjoyed any time of day, not just for breakfast.
Ingredients
6 large British Lion eggs
4 tortilla wraps
30ml/2tbsp tomato ketchup
4 large, thin slices smoked ham
2 large tomatoes, sliced
a handful of rocket leaves
salt and freshly ground black pepper
Method
Place the eggs in a small pan, cover with boiling water and bring to the boil. Boil for 6 mins, drain the eggs, rinse in cold water, tapping the shells all over. When cool enough to handle, peel away the shells. Cut into slices.
Place the tortillas on the work top, spread each with a little ketchup, top with the ham, folding it a little so it's down the centre of the wrap. Top with the tomato and egg slices and lastly the rocket leaves. Fold the sides of the wrap over, then roll up from the side nearest to you to make a neat wrap. Cut in half and serve.
Click on the stars to rate this recipe: