Cheesy mushroom and herb omelette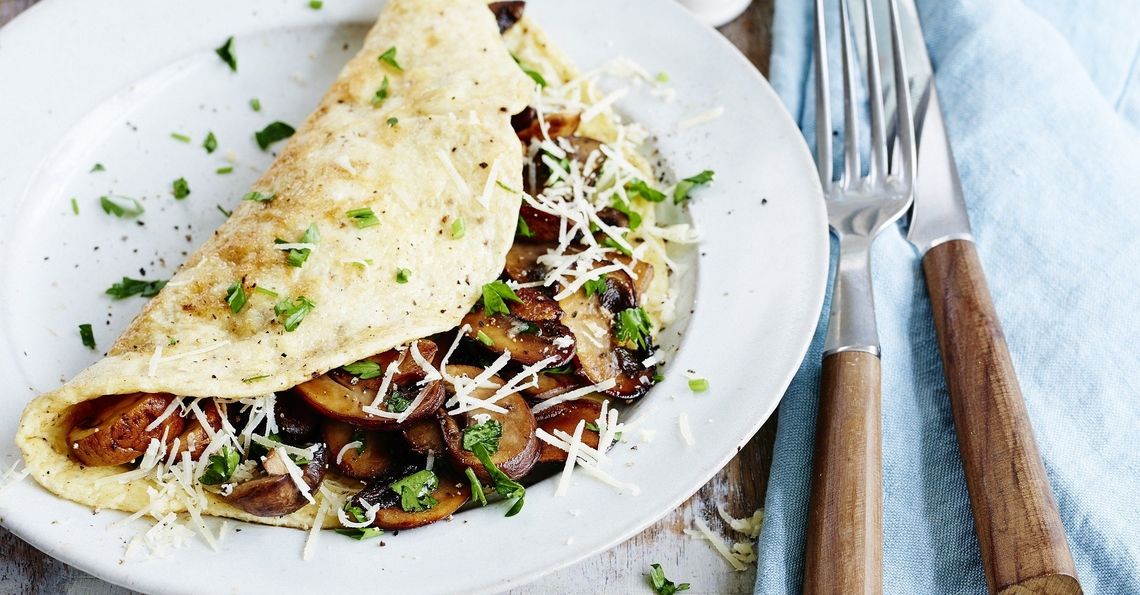 Serves: 1
Prep: 5 mins
Cook: 15 mins
Ingredients
A knob of butter (around 15g)
125g chestnut mushrooms, sliced
2 large British Lion eggs
25g Gruyère, finely grated
1 tbsp parsley, finely chopped
Method
Melt the butter in a medium frying pan over a high heat and add the mushrooms. Cook for around 5-7 minutes or until soft and golden, then tip out onto a plate. Reduce the temperature to medium.
Whisk the eggs together in a small bowl with a pinch of salt and grinding of black pepper. Add most of the cheese - reserving a little for sprinkling over the top at the end. Whisk again.
Add the egg mixture to the pan and cook until set and lightly golden at the bottom. Add the mushrooms to the omelette, sprinkle over the parsley and the remaining cheese. Then fold it over in half.
Allow to cook for a further 30 seconds. Then remove from the pan and slide onto a plate. Add an extra grinding of black pepper. Enjoy immediately.
Click on the stars to rate this recipe: