Chocolate and courvoisier brandy mousse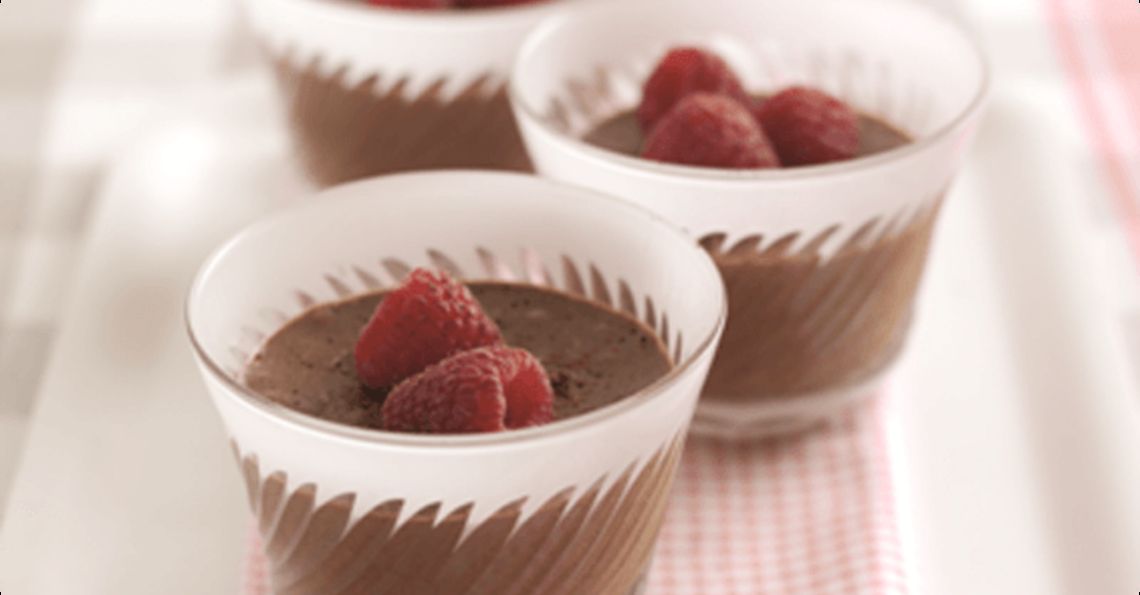 Serves: 4
Prep: 5 mins
Cook: 15 mins
Ingredients
110g (4oz) dark chocolate
4 medium British Lion eggs, separated
2 tbsp Courvoisier brandy or to taste
25g (1oz) caster sugar
Raspberries or strawberries to decorate
Cocoa powder for dusting, sifted (optional)
Method
Break the chocolate into small pieces and melt in a heatproof bowl set over a saucepan of very gently simmering water, making sure the bottom of the bowl isn't touching the water. Stir frequently and then carefully remove the bowl from the heat. Mix the egg yolks with the brandy and stir into the melted chocolate.
Whisk the egg whites with an electric hand whisk until they form stiff peaks. Continue whisking while gradually adding the sugar. Fold one-third of the egg whites into the chocolate with a metal spoon to loosen the mix, then gently fold in the remainder. Spoon the chocolate mousse into four glasses. Cover and chill for at least 4 hours or until set.
Decorate with raspberries or strawberries and a dusting of sifted cocoa powder, if using.
Tip: If you are making this for friends or family who don't like brandy, use 2 tbsp of water instead. It will taste just as good.
Click on the stars to rate this recipe: