Raisin and cinnamon eggy bread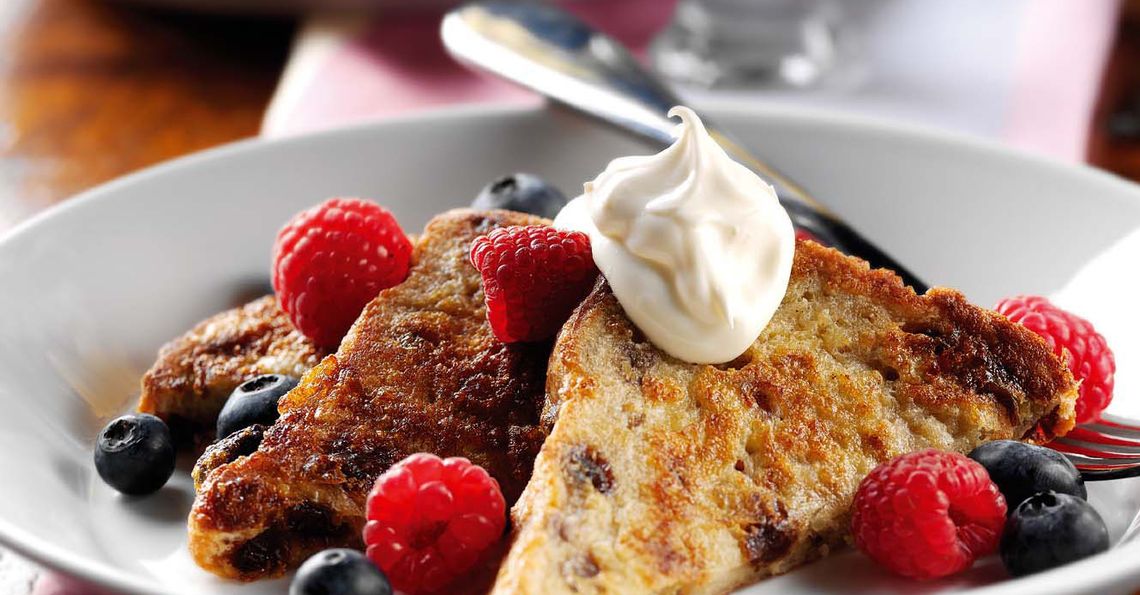 Serves: 4
Prep: 5 mins
Cook: 10 mins
A delicious dessert that all the family will enjoy.
Ingredients
oil for frying
4 large British Lion eggs
6 slices raisin and cinnamon loaf
blueberries and raspberries and crème fraiche to serve
Method
Heat a little oil in a non-stick frying pan. Beat the eggs in a shallow dish. Dip the slices of raisin bread in the egg, turning until coated, then add to the hot pan.
Cook 2-3 slices at a time, for 4-5mins, turning over once until they are golden on both sides. Transfer to a plate and keep warm. Repeat with the remaining egg and bread.
To serve, cut the eggy bread slices in half and arrange three pieces per person. Scatter over a few raspberries and blueberries and serve with crème fraiche.
Click on the stars to rate this recipe: