Chocolate pudding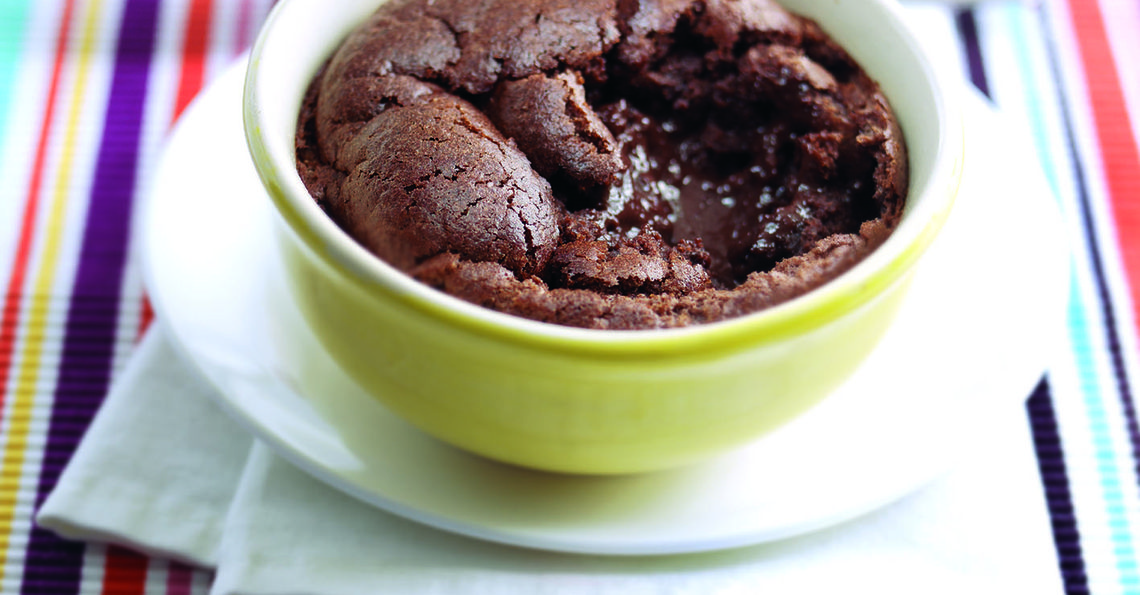 Serves: 6
Prep: 10 mins
Cook: 25 mins
Who can resist these scrumptious chocolate puddings? An ideal dinner party dessert when entertaining as they're sure to impress your guests, and only 188 calories per portion.
Ingredients
50g/2oz butter
75g/3oz caster sugar
4 large British Lion eggs, separated
300ml/1/2pt milk
50g/2oz self-raising flour
4tbsp cocoa
Method
Preheat the oven to 180C/Fan 160C/ Gas Mark 4. Lightly oil 6 x 175ml/6floz ovenproof dishes. In a large bowl, cream the butter and sugar together using an electric whisk until the mixture is pale and fluffy.
Add the egg yolks and beat again until smooth. Add the milk, flour and cocoa and blend again using the electric whisk until smooth and quite runny.
Wash the whisk heads, then in a clean bowl, whisk the egg whites until they form soft peaks. Gently fold into the chocolate mixture. Divide between the prepared dishes. Bake for 12 mins or until risen. Carefully transfer to serving plates and serve straight away.
Click on the stars to rate this recipe: