Fresh fruit gateau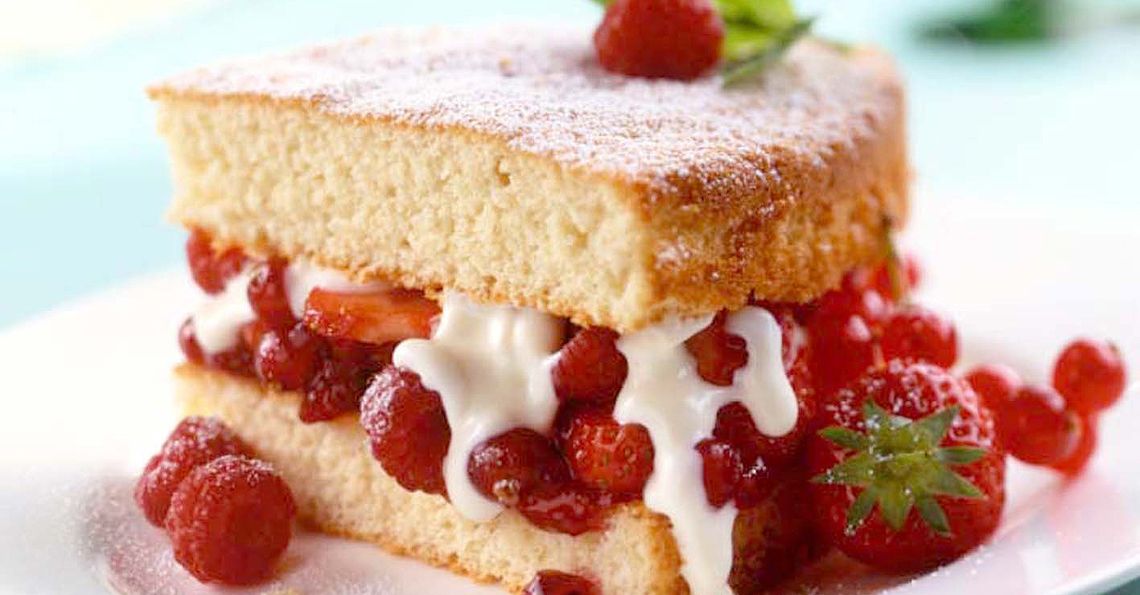 Serves: 10
Prep: 20 mins
Cook: 20 mins
This delicious dessert is perfect for a dinner party and because it contains less than 250 calories it will ensure that your guests are asking for second helpings.
Ingredients
4 medium British Lion eggs
125g / 4 1/2oz caster sugar
few drops vanilla essence
125g / 4 1/2oz plain flour
4 tbsp reduced sugar raspberry jam
6 tbsp half fat creme friche or whipped half fat cream alternative
450g/1lb assorted fresh fruit such as strawberries, raspberries, redcurrants, blueberries
1 tbsp icing sugar
Method
Preheat the oven to 190C/375F/Gas 5. Lightly grease and base line two 20cm/8" sandwich tins. Put the eggs and sugar in a large bowl over a pan of hot water. Whisk using an electric hand whisk until the mixture is doubled in volume and thick enough to leave a trail in the surface of the batter when the whisk is lifted.
Remove from the heat, stir in the vanilla essence and continue whisking for a further 5 minutes until cooled. Sift half the flour over the mixture and fold in lightly using a large metal spoon. Sift and fold in the remaining flour in the same way. Pour into the prepared tins and spread evenly. Bake for about 15 minutes until the cakes are risen, firm to the touch and beginning to shrink away from the sides of the tins. Turn out and cool on a wire rack.
When the cakes are cold, spread one with the jam put on a serving plate. Top with fruit then spoon over the crème friche or cream alternative. Sprinkle with icing sugar and chill until ready to serve.
Click on the stars to rate this recipe: