Courgette, pea and pesto frittata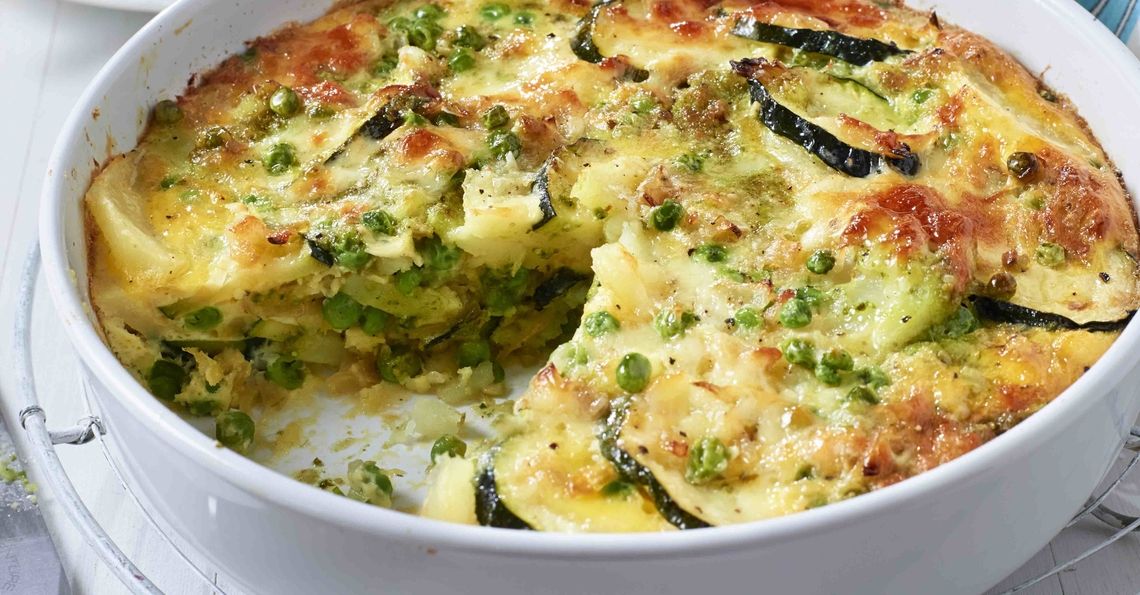 Serves: 4
Prep: 10 mins
Cook: 20 mins
Ingredients
1 large Maris Piper potato (350g), peeled & cut into 1cm slices
1 tbsp olive oil
1 onion, finely chopped
2 garlic cloves, crushed
1 large courgette, sliced thinly
150g frozen peas
5 medium British Lion eggs
2 tbsp pesto
2 heaped tsp grated cheese (Parmesan or Cheddar)
Method
Place the potato slices in a pan of boiling water and cook for 10 minutes.
Preheat the grill to a medium heat. Heat the oil in a 20cm non-stick frying pan over a medium heat and fry the onion and garlic for 3 minutes until soft.
Add the courgettes to the pan, season and cook for a further 5 minutes until the courgettes are soft and lightly browned. Add the peas and drained potatoes.
Whisk the eggs and pesto together, season with a little salt and black pepper, then pour over the vegetables. Tilt the pan to distribute the egg evenly and cook for 6-8 minutes until the base and edges are golden.
Scatter with a little cheese and place under the grill for 5 minutes until the egg is golden and cooked through. Serve in wedges.
Click on the stars to rate this recipe: