Easter egg cakes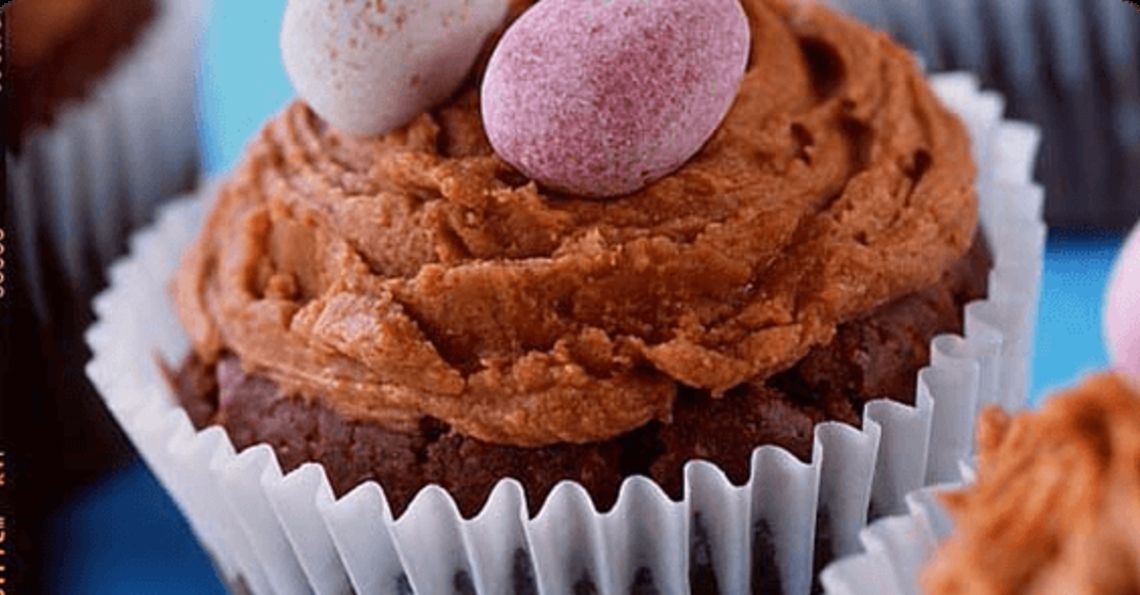 Serves: 12
Prep: 10 mins
Cook: 25 mins
Ingredients
275g/10oz plain flour
100g/4oz caster sugar
50g/2oz cocoa powder
10ml/2tsp baking powder
100g/4oz butter, melted
300ml/1/2pt milk
2 large British Lion eggs, beaten
5ml/1tsp vanilla essence
For the icing:
225g/8oz icing sugar, sifted
100g/4oz butter, softened
30ml/2tbsp cocoa powder
30ml/2tbsp hot water
Method
Preheat the oven to 200C/400F/Gas 6 and line a 12 hole muffin tin with paper muffin cases.
To make the muffins, sift the flour, sugar, cocoa and baking powder into a large bowl. Mix the butter, milk, eggs and vanilla together and stir into the flour mixture. Beat until the mixture is just smooth - do not overbeat.
Spoon the mixture into the paper cases and bake for 20-25 minutes or until risen and firm to the touch. Cool on a wire rack.
To decorate, beat the icing sugar and butter together. Blend the cocoa and water to a smooth paste and beat into the butter mix. Spread over the top of the muffins and decorate with Easter eggs.
Click on the stars to rate this recipe: