Mini Easter cakes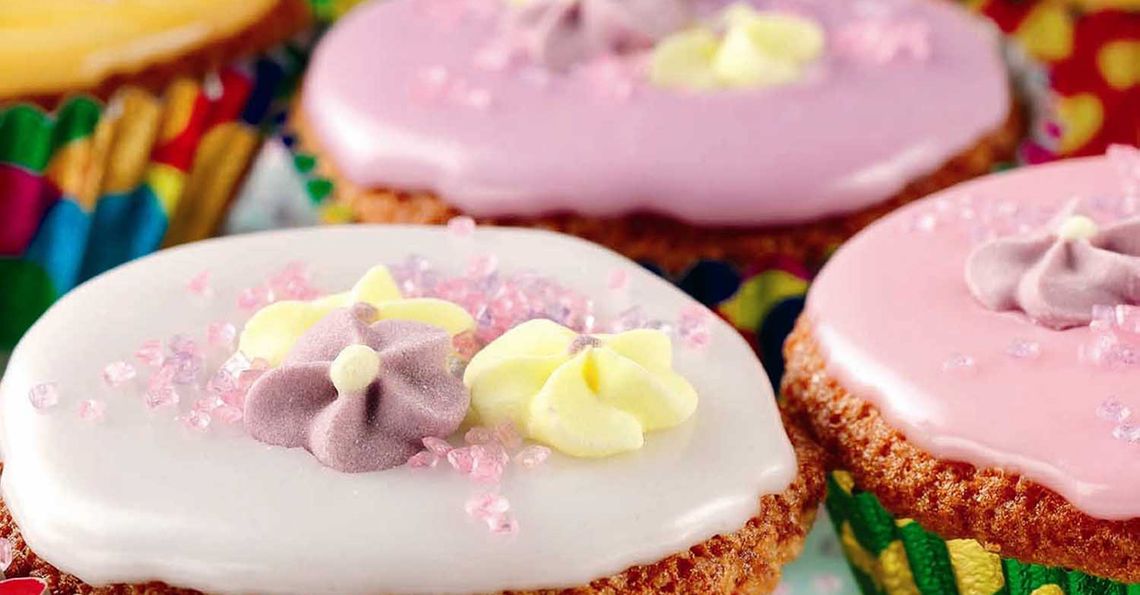 Serves: 12
Prep: 15 mins
Cook: 20 mins
A great mini Easter cake recipe to make with the kids. Start off with making a whole bunch of these adorable mini cakes that look great on a plate! Ready in just over half an hour from prep to plate, these tiny treats are perfect for making with kids as they can really go to town and personalise the icing on top.
Ingredients
100g/4oz butter, softened
100g/4oz caster sugar
2 large British Lion eggs, beaten
100g/4oz self raising flour
zest and juice 1 lemon
2 tbsp milk
100g/4oz icing sugar, sifted
food colouring, icing flowers and coloured crystal sugar to decorate
Method
Preheat the oven to 180C/Fan 160C/350f/Gas Mark 4. Line a 12-hole patty tin with foil or paper cake cases. Cream the butter and sugar together in a large bowl, using an electric whisk if liked. Beat in the eggs, a little at a time. Fold in the flour, lemon zest and milk until you have a soft mixture.
Divide the sponge mixture between the cake cases. Bake for 20-25mins or until pale golden and the centres bounce back when lightly touched in the centre. Leave to cool on a wire rack.
Stir 2 tbsp of lemon juice into the icing sugar and mix until smooth. Divide between a couple of small bowls and add a few drops of food colouring to each so that you have two or three colours of icing. Spoon the icing on top of the cakes then decorate with flowers and crystal sugar as desired.
Click on the stars to rate this recipe: