Eggy Mexican quesadillas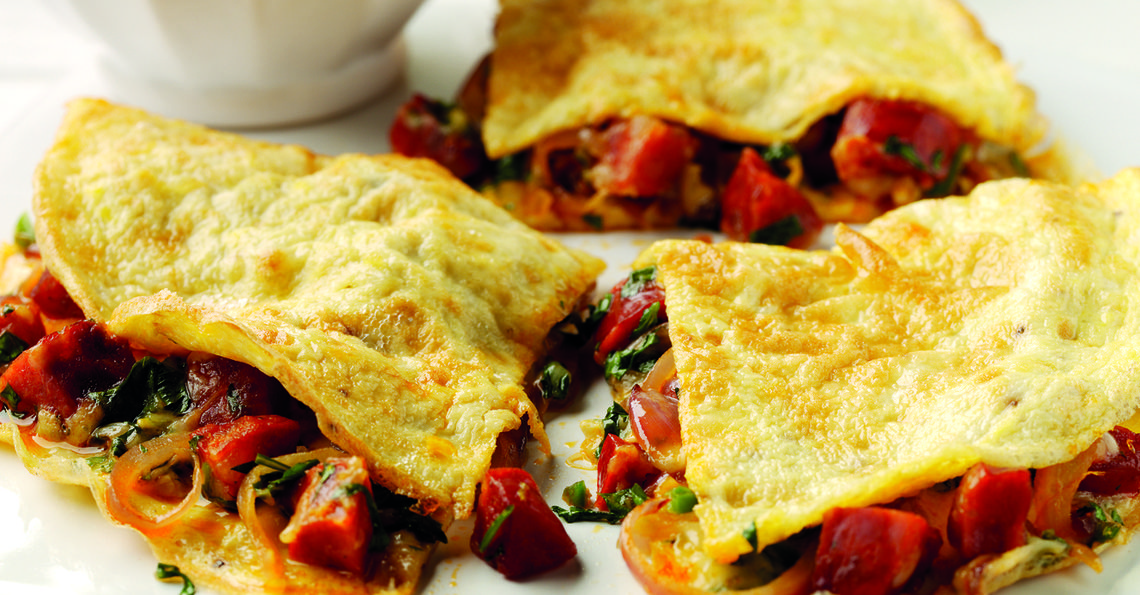 Serves: 1
Prep: 5 mins
Cook: 10 mins
Quesadillas with a twist! This version uses thin omelettes instead of tortillas to create this tasty Mexican recipe.
Ingredients
3 large British Lion eggs
60g cheddar cheese, grated
50g cured chorizo, diced
¼ red onion, finely sliced
½ green chilli, very finely diced
3 tbsp fresh coriander, chopped
Salt and pepper
Guacamole and sour cream to serve (optional)
Method
Fry the chorizo and onion in a dry pan for 5 minutes. When cool add the cheese, chilli and coriander.
Beat the eggs with some salt and pepper. Place a non-stick frying pan over a medium heat then pour in half of the eggs. Tilt the pan until you have a thin layer of egg, then cook until just set.  Remove from the pan and repeat to make another omelette. When nearly set, sprinkle the cheese mixture on top. Place the other omelette on top.
Cook for a further 1-2 minutes before turning onto a board and cutting. Serve with guacamole and sour cream.
Click on the stars to rate this recipe: