Mushroom and goat's cheese tortilla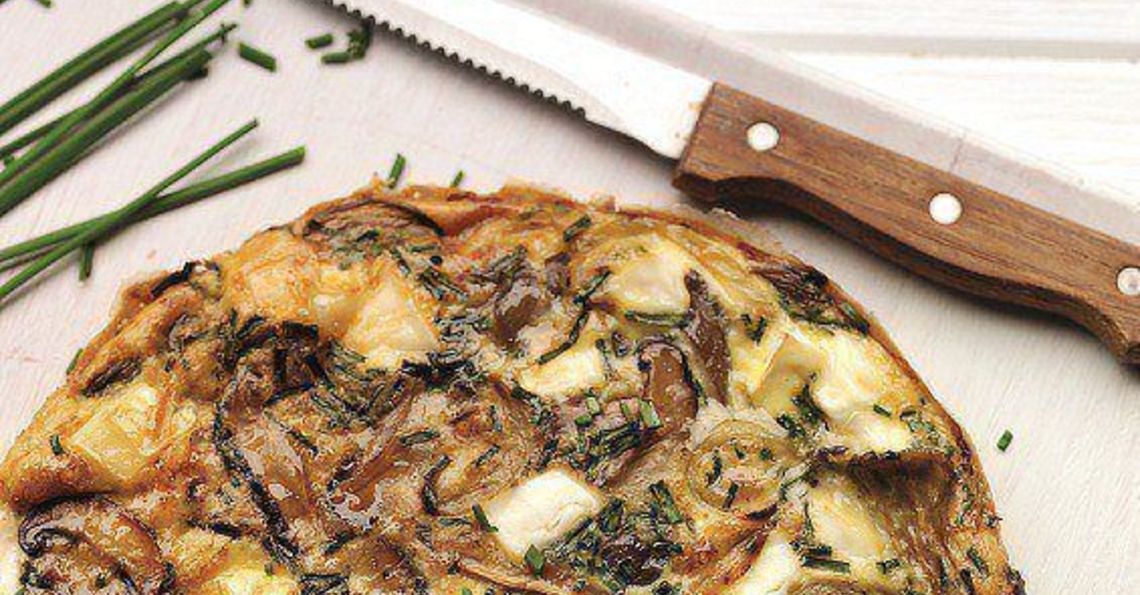 Serves: 4
Prep: 5 mins
Cook: 20 mins
Tortillas make a great main meal for the family and this one is deliciously flavoured using goat's cheese and mushrooms.
Ingredients
200g mixed mushrooms (chestnut, shiitake, oyster)
1 onion, sliced
2 cloves garlic, crushed
1 tbsp fresh thyme, picked
8 large British Lion eggs, beaten and seasoned
150g goat's cheese, crumbled or diced
Small bunch chives, finely chopped
Salt and pepper
Side salad to serve (optional)
Method
Preheat the oven to 200°C / Gas Mark 6. Slice the larger mushrooms. In a hot non-stick pan, fry the mushrooms in some oil for 6 minutes until golden. Add the onion, garlic and cook over a medium heat for a further 4 minutes.
Add the beaten eggs, most of the chives and the goat's cheese. Cook until the eggs have just set around the edges.
Transfer to the hot oven and cook for around 6-8 minutes until the top is golden and the eggs set. Turn out onto a plate then sprinkle over the remaining chives.
Cut the tortilla into slices then serve with a side salad.
Click on the stars to rate this recipe: