Green frittata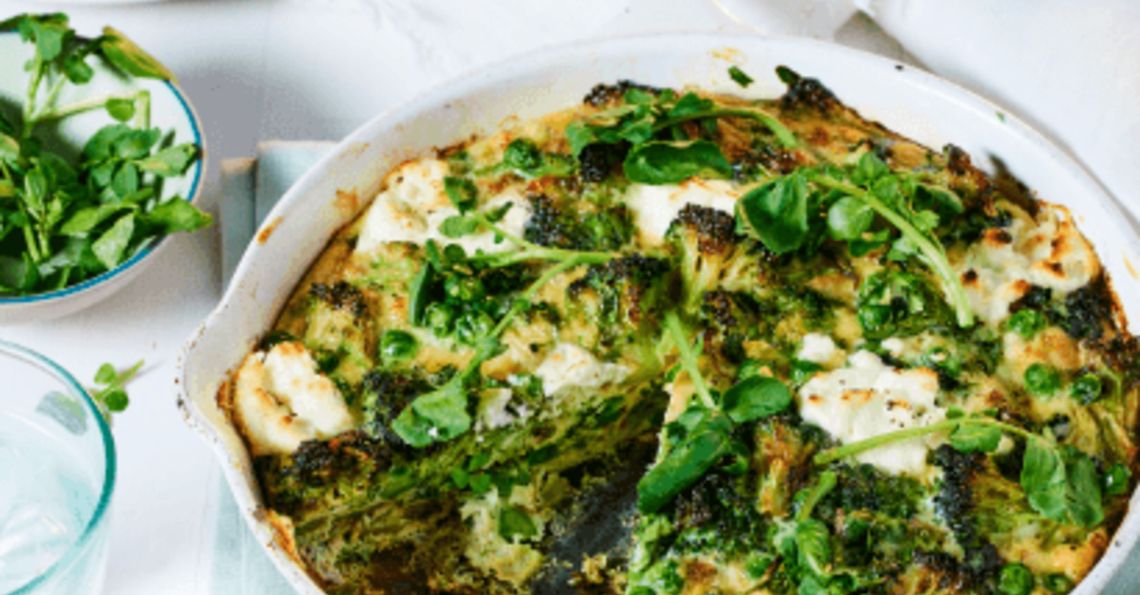 Serves: 4
Prep: 5 mins
Cook: 20 mins
Ingredients
1 tbsp. olive oil
350g broccoli florets, roughly chopped
200g fresh or frozen peas
50g watercress, half roughly chopped, other half left whole
8 British Lion eggs
75g soft goat's cheese
Method
Preheat the grill to high. Heat the olive oil in a frying pan (around 22cm in diameter) over a medium-high heat and fry the broccoli for 5-7 minutes, until starting to soften, then add the peas and fry for a further 2 minutes. Add the chopped watercress.
In a large jug, whisk together the eggs and season with salt and pepper. Pour the mixture into the pan and stir everything together, until well combined.
Reduce the heat to medium and cook, undisturbed for 5 minutes, until the frittata is starting to brown on the bottom. Dot over the goats cheese.
Pop under the grill and cook for a further 3-5 minutes, or until the top is golden and the frittata is cooked through.
To serve, slice the frittata into wedges. Enjoy warm or cold.
Cooks tips
| | | | | | |
| --- | --- | --- | --- | --- | --- |
| ENERGY (kcals) | PROTEIN (g) | TOTAL FAT (g) | SAT. FAT (g) | CARBS (g) | Salt (g) |
| 314 | 26.6 | 20.1 | 7.1 | 7.5 | 0.7 |
Click on the stars to rate this recipe: