Tom Daley's Low Carb Pizza Omelette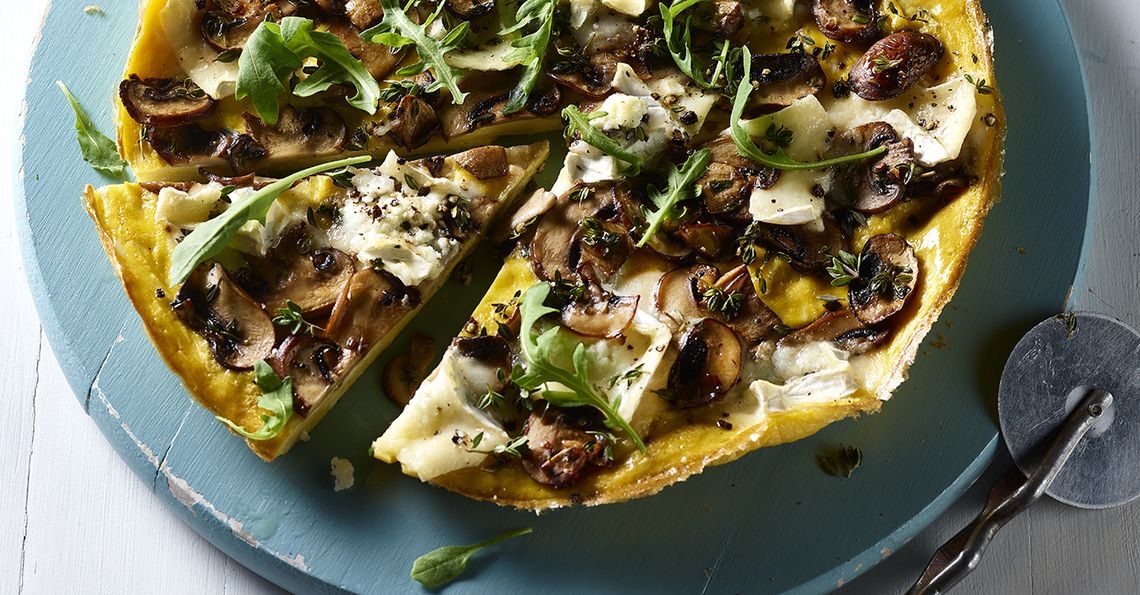 Serves: 4
Prep: 5 mins
Cook: 10 mins
Ingredients
2 tsp olive oil
200g chestnut mushrooms, finely sliced
1 garlic clove, finely chopped
4 sprigs thyme, leaves picked
8 British Lion eggs
100g goat's cheese, crumbled
Small handful rocket
Salad to serve
Method

1.    Heat the grill to high. Heat 1 tsp oil in medium non-stick frying pan over a medium-high heat, add the mushrooms, season and cook for 10 minutes until soft and golden. Add the garlic and half the thyme for the last 2 minutes. 
2.    Meanwhile heat 1 tsp oil in another large (28cm) non-stick ovenproof frying pan. Beat the British Lion eggs together in a bowl and season, tip into the pan. Cook over a low to medium heat for 4 mins, stirring occasionally until the eggs are almost set. 
3.    Place under the grill for approx. 1 minute until set and puffed up. Scatter with mushrooms and cheese, season with black pepper then grill again for 1-2 minutes until the cheese is melted and bubbling.
4.    Transfer to a plate, sprinkle over extra thyme leaves and the rocket, cut into wedges and serve with salad.
he white.
Cooks tips
Also delicious cold, so pop any leftovers in lunchboxes either sliced or cut into bitesize pieces and serve with salsa to dip.
Click on the stars to rate this recipe: