Micro recipe - ham and egg cobbler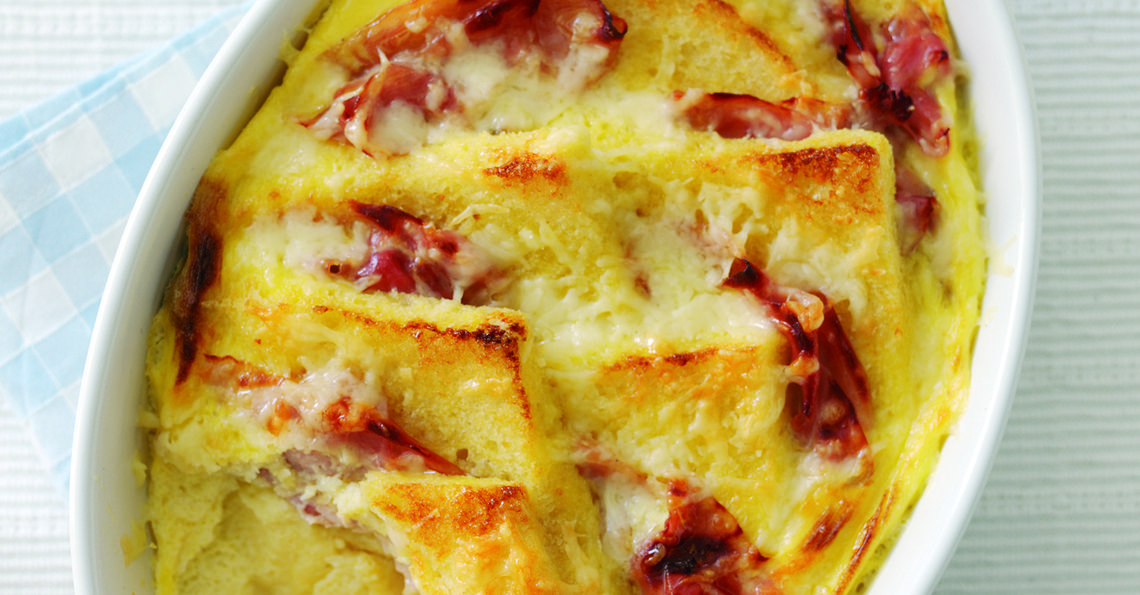 Serves: 2
Prep: 8 mins
Cook: 6 mins
Ham and egg cobbler is a quick and easy recipe, prepared in the microwave.
Ingredients
2 medium slices white or wholemeal bread
a little soft butter or vegetable oil spread
3 slices wafer thin ham, torn in half
4 large British Lion eggs
60ml/4tbsp milk
50g2oz cheddar cheese, grated
salt and freshly ground black pepper
Method
Butter the bread and cut the slices into quarters. Arrange the slices in a shallow micro-proof dish.
Tuck the slices of ham in between the bread.
Crack the eggs into a jug, add the milk and seasoning. Beat together with a wire whisk, then pour over the bread, pressing down the bread to soak up the milk.
Cover the dish with an upturned plate and microwave on HIGH for 5 mins, turning after 3 mins.
Remove the dish from the oven and scatter over the cheese and return to the oven.
Cook on HIGH for 1min.
Leave to stand for 2 mins before serving. If liked pop the cobbler under a hot grill to brown. Serve hot or warm with salad.
Click on the stars to rate this recipe: