Muffins with poached eggs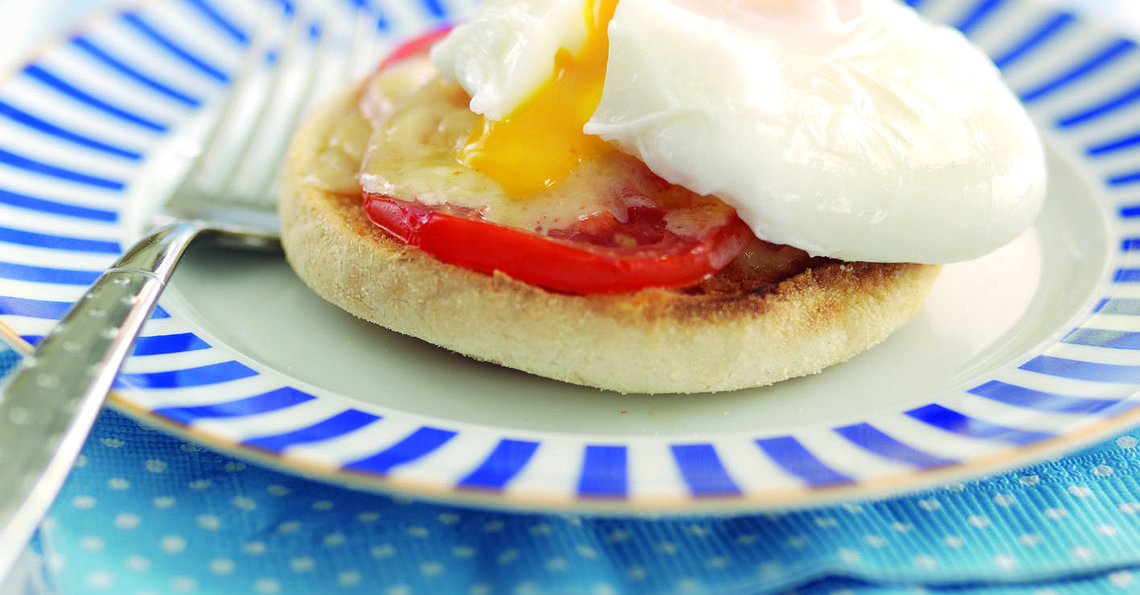 Serves: 2
Prep: 5 mins
Cook: 5 mins
Nothing starts your day better than this muffin and poached egg recipe - simple, light but absolutely delicious, this dish can be made by just about anyone and gives you everything you need for a brilliant breakfast or brunch.
Ingredients
2 large British Lion eggs
1 muffin, split horizontally
1 tomato sliced
50g/2oz cheddar cheese, sliced
Method
Fill a frying pan with water so that it is 5cm deep. Place on the hob and slowly bring to the boil.
Meanwhile, place the muffins under a hot grill and lightly toast. Top with the sliced tomatoes and cheese, then pop back under the grill and cook for 2 mins or until the cheese has melted. Divide between two plates and keep warm.
Carefully crack the eggs and drop them into the simmering water. Reduce the heat to a gentle simmer and set the timer for 3-4 mins, depending how runny you like your egg yolk. Remove the pan from the heat. Then use a slotted spoon to carefully remove the eggs from the water; let any water drain off the eggs, then place an egg on top of each half of muffin. Serve immediately.
Click on the stars to rate this recipe: