New York buttermilk pancakes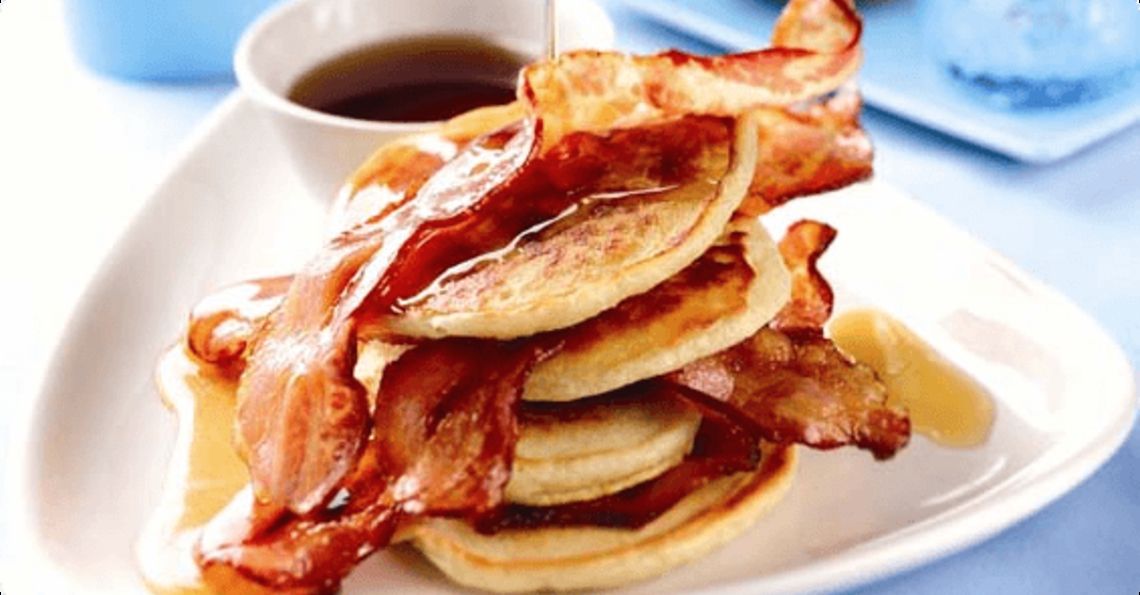 Serves: 4
Prep: 5 mins
Cook: 10 mins
Bring a taste of the Big Apple to your plate with these tempting pancakes.
Ingredients
3 large British Lion eggs
150ml/1/4pt buttermilk
175g/6oz self raising flour
1 tsp caster sugar
pinch of salt
15ml/1tbsp vegetable oil for frying
crispy bacon and maple syrup to serve
Method
Beat the eggs and buttermilk together in a large bowl. Sift over the flour, sugar and salt then quickly mix to form a smooth thick batter.
Heat a little oil in a non-stick frying pan. Gently drop large spoonfuls of the batter into the hot pan and cook for 2 mins until the base is crisp and golden. Flip over and cook for a further 1-2 mins. Keep warm in a clean teatowel and repeat until all the batter is cooked. It makes about 12.
To serve, stack 3-4 pancakes per person on plates, stacking them up with crispy bacon. Serve with maple syrup.
Click on the stars to rate this recipe: