North African frittata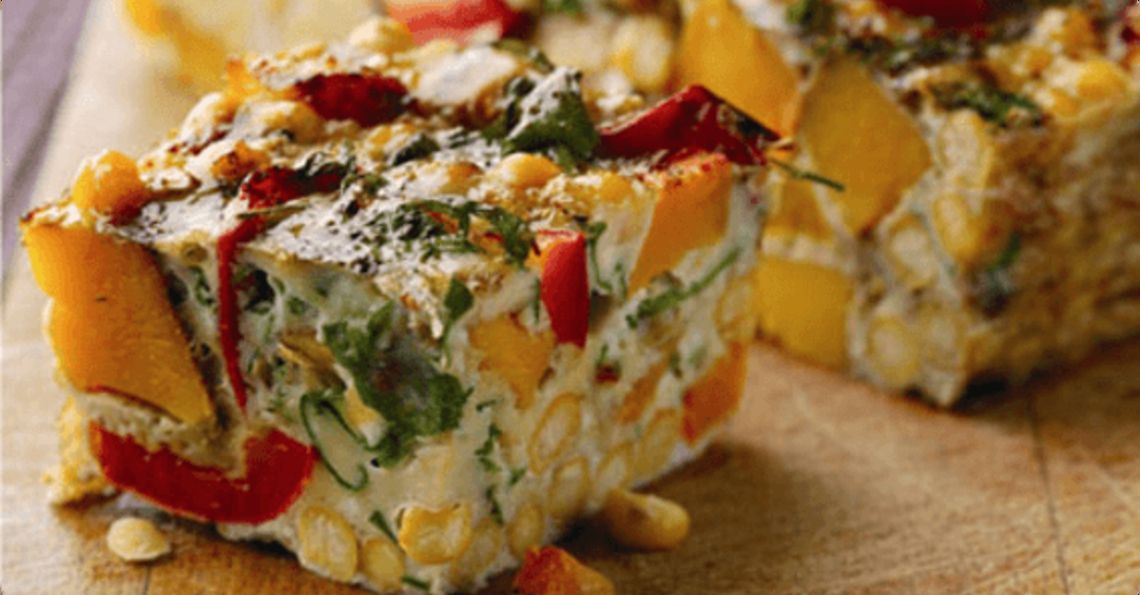 Serves: 4
Prep: 10 mins
Cook: 25 mins
North African inspired Frittata with Chickpeas, Roasted Pepper and Butternut Squash
Ingredients
30ml/2tbsp olive oil
225g butternut squash peeled, deseeded and diced
8 large British Lion eggs
1 can (400g) chickpeas, drained
1 red pepper, deseeded and diced
50g rocket leaves
5ml/1tsp ground cumin
pinch of dried flaked chillies
salt and freshly ground black pepper
150ml sour cream (optional)
handful of chopped coriander (optional)
Method
Preheat the oven to 190C/Fan 170C/Gas 5. Lightly oil a 20cm/8in non stick baking tin. Heat the oil in a non-stick frying pan, add the butternut squash and peppers and sauté for 8 mins or until almost tender and golden. Transfer to the tin and stir in the chickpeas and rocket leaves.
Now beat the eggs with the cumin, chilli flakes and plenty of seasoning. Pour into the baking tin over the vegetables. Place on a baking sheet and bake for 20-25 mins or until the frittata is set in the middle and the top golden.
Leave to cool for 5 mins, before turning out and cutting into squares. Serve warm or cold with a crisp salad.  If you like, mix a handful of chopped coriander with the sour cream and serve alongside.
Click on the stars to rate this recipe: