Gizzi Erskine's marmalade and cointreau soufflé omelette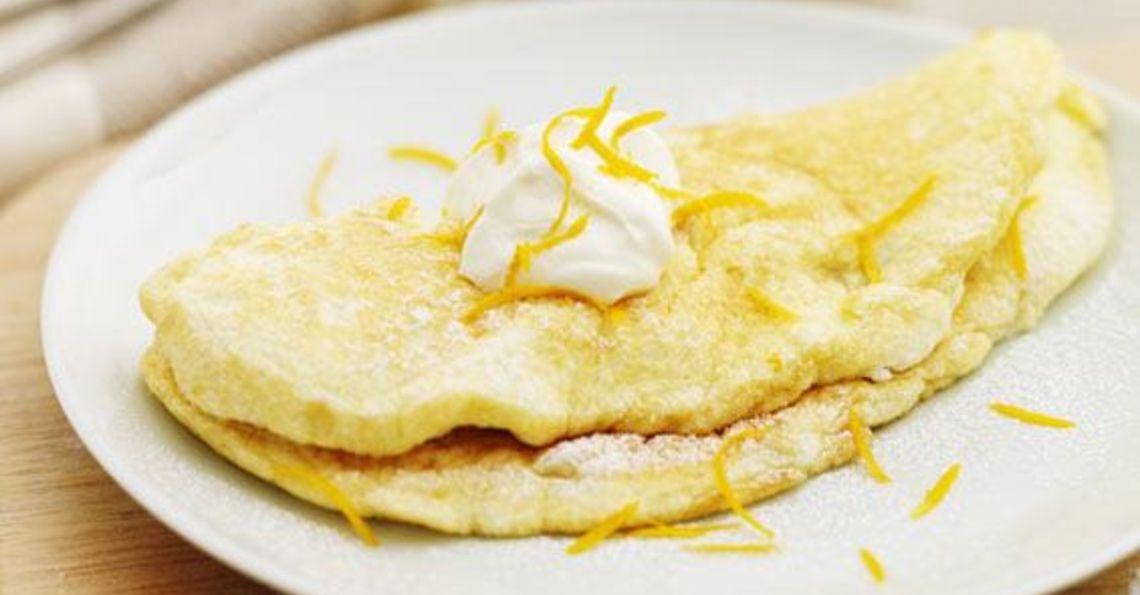 Serves: 2
Prep: 0 mins
Cook: 6 mins
Gizzi says: "A soufflé omelette is a great way to get started with soufflés before attempting the 'real' thing – and it makes a delicious dessert."
Ingredients
3 large British Lion eggs, separated
1 tablespoon caster sugar
2 tablespoons of really good marmalade
2 tablespoon Cointreau
1 orange, zested
25g unsalted butter
1 tablespoon icing sugar, sifted
4 tablespoons crème fraiche
1 tablespoon icing sugar
1 teaspoon Cointreau
Method
Preheat the grill to medium. Whisk the egg whites (Gizzi uses free range) with the caster sugar, until light and fluffy then fold in the egg yolks, marmalade, Cointreau and orange zest.
Heat the butter in a heavy-based frying pan. Add the whisked egg mixture and fry until golden brown on the underside. Transfer the omelette in its pan to the grill and cook briefly until the top is golden. Fold the omelette in half and dust with icing sugar.
To make the cream whisk together the crème fraiche, icing sugar and Cointreau and serve a dollop with the omelette.
Click on the stars to rate this recipe: