Petits pots au chocolat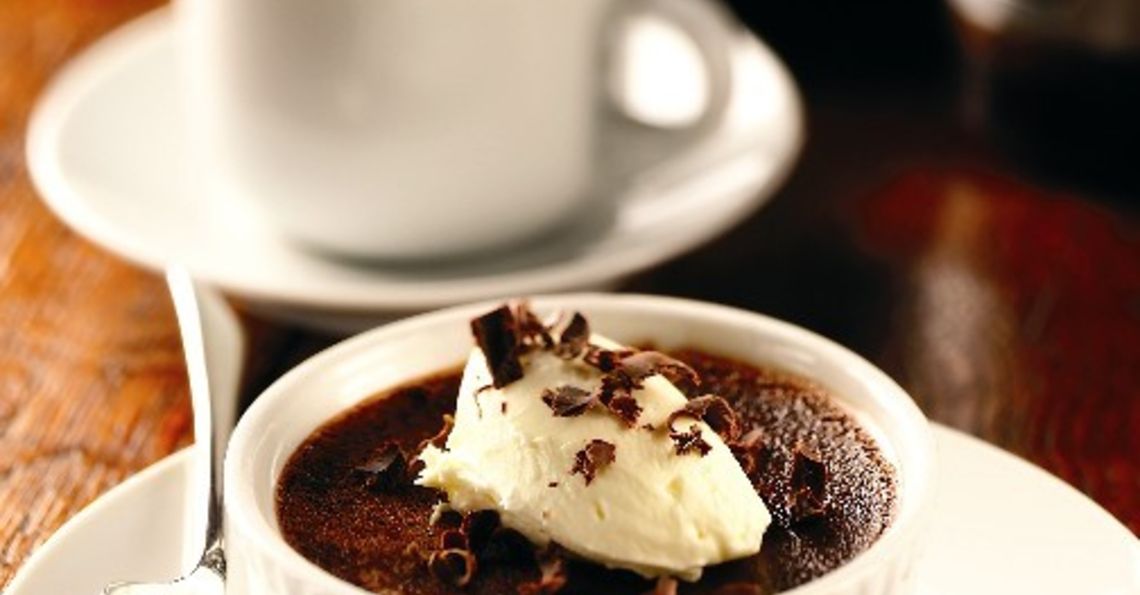 Serves: 6
Prep: 5 mins
Cook: 30 mins
This recipe, which will delight chocolate lovers, is great for dinner party entertaining.
Ingredients
400ml/14 floz single cream
100ml/4 floz milk
vanilla essence
150g/5oz plain chocolate, broken into pieces
1 large British Lion egg
4 large British Lion egg yolks
25g/1oz caster sugar
crème fraiche and chocolate curls to decorate
Method
Preheat the oven to 170C/Fan 150F/Gas Mark 3. Heat the cream, vanilla and chocolate together in a small pan, stirring until the chocolate has melted and the mixture is smooth.
Beat the eggs and sugar together, then pour over the chocolate cream. Strain the mixture; divide between six 150ml/1/4pt ramekin dishes. Place in a roasting tin; pour boiling water from the kettle to come halfway up the outside of the dishes. Bake for 30 mins or until just set but still a little wobbly in the centre. Cool. Chill for at least 4 hours. Serve decorated with crème fraiche and chocolate curls.
Click on the stars to rate this recipe: