Sweet cherry frittata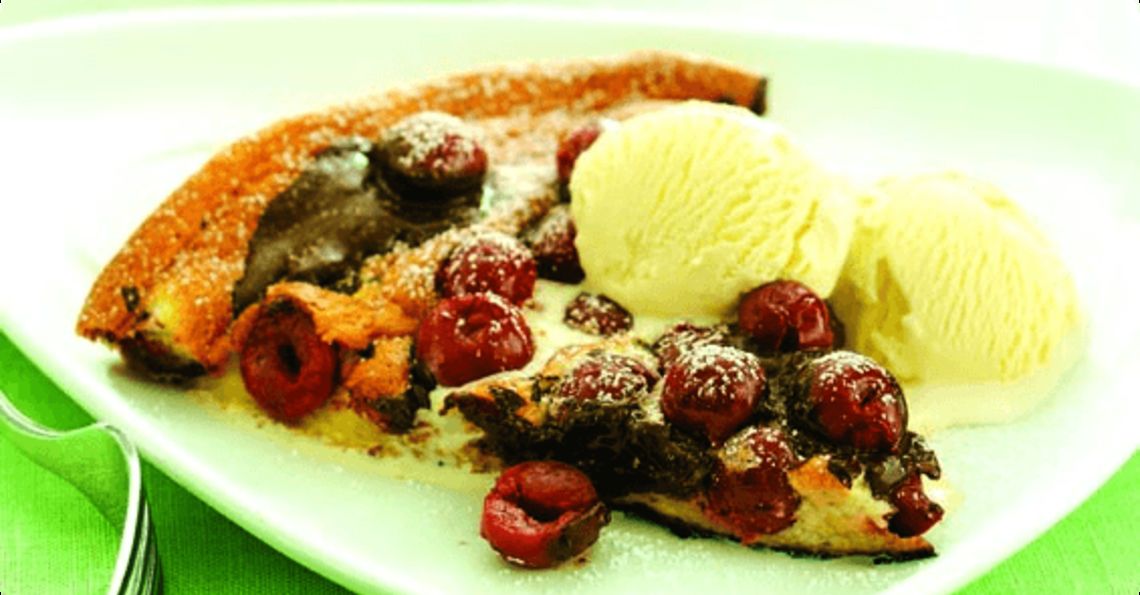 Serves: 4
Prep: 10 mins
Cook: 20 mins
This delicious dessert which is sure to go down well at home.
Ingredients
400g cherries in kirsch syrup
4 large British Lion eggs, separated
55g caster sugar
150g mascarpone
30g unsalted butter
85g good quality dark chocolate, chopped
vanilla ice cream, to serve
Method
Preheat the oven to 190°C/375°F/gas mark 5. Drain cherries and reserve syrup. Place egg yolks and 30g sugar in a bowl. Using an electric whisk, beat the mixture until pale and cream-like. Add the mascarpone and whisk for a further minute.
In a large clean bowl, whisk the egg whites until stiff. Add the remaining sugar and whisk again for 2 minutes until stiff and shiny.
Using a large metal spoon fold 1 spoonful of the egg whites into the egg and mascarpone mixture to loosen. Gently fold in the remaining egg white.
Melt the butter in a non-stick 30cm/12 inch ovenproof frying pan until foaming. Add the frittata mixture and cook over a medium heat for 1 minute. Sprinkle the cherries and chocolate, and transfer to the oven. Bake for approximately 20 minutes until golden and just set.
Click on the stars to rate this recipe: